The most famous printing exhibition in Malaysia is the Print Technology exhibition. It is Malaysia's largest established international trade exhibition for the printing industry, showcasing a wide range of total printing solutions and the latest cutting-edge technologies.
The Print Technology exhibition is a premier trade exhibition in the Asian region that has been held bi-annually since 2004. The exhibition showcases a wide range of technologies, innovations, and applications ranging from pre-press, digital imaging, printing equipment, converting, flexography, labeling, post-press equipment, printing materials, and accessories up to the finishing section.
Kaizer Exhibitions & Conferences Sdn. Bhd. is in charge of organizing the event, which takes place at the Malaysia International Trade and Exhibition Centre (MITEC). It provides an ideal 'one-stop solution' platform for technology transfer, business exchange, and network opportunities for industry players and trade buyers.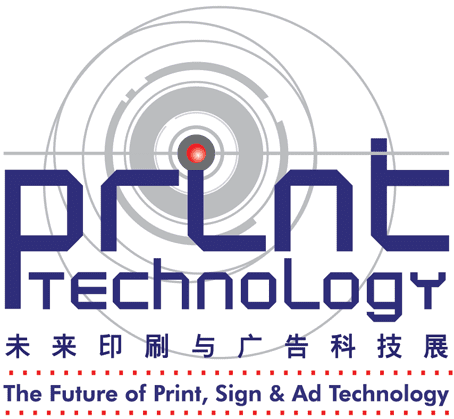 image credited: Print Technology
What Can You Expect in Print Tech Expo
You can expect to see a wide range of cutting-edge technologies and innovative solutions that will leave you amazed. From state-of-the-art printers and 3D printing machines to advanced software and automation systems, print technology expos showcase it all.
It's an opportunity for you to get up close and personal with industry experts who can answer your questions and provide valuable insights. So, get ready to immerse yourself in this dynamic environment where creativity and technology converge.
Exploring the Latest Printing Innovations
The print technology expo showcases the most cutting-edge printing innovations, bringing to life a world of endless possibilities.
From 3D printing and advanced digital techniques to automated workflows and sustainable materials, this event unveils the future of print technology.
Discover how additive manufacturing is revolutionizing the industry with its ability to create complex structures and prototypes quickly and efficiently.
Explore new digital printing technologies that offer enhanced color accuracy, faster speeds, and improved resolution for high-quality prints.
Learn about eco-friendly alternatives such as bio-based inks and recyclable substrates that are reducing the environmental impact of print production.
As you delve into these latest innovations, you'll gain valuable insights into the future of printing technology and how it can transform your business.
Demonstrations of Cutting-Edge Equipment
Get ready to witness mind-blowing demonstrations of state-of-the-art equipment that will leave you in awe at the possibilities of print technology.
At a print technology expo, you can expect to see cutting-edge machines and devices that push the boundaries of what is possible in the printing industry. From high-speed digital printers capable of producing stunning graphics with unmatched precision to advanced 3D printers that can create intricate objects, these demonstrations showcase the latest innovations in print technology.
You'll be able to observe firsthand how these machines operate and witness their incredible capabilities up close. These demos not only provide an opportunity to learn about the latest advancements but also inspire new ideas for your own projects.
Networking Opportunities with Industry Experts
Take advantage of the chance to connect with leading professionals in the field. Mingle and engage in captivating conversations that expand your knowledge and inspire new possibilities.
At a print technology expo, networking opportunities with industry experts are abundant. Rub shoulders with pioneers and experienced individuals who have made significant contributions to the industry.
Whether it's during a break or at an evening reception, strike up conversations about the latest trends, challenges, and innovations shaping the print technology landscape. These experts are not only knowledgeable but also passionate about what they do, making for meaningful interactions that can lead to valuable insights and potential collaborations.
As you immerse yourself in these discussions, you'll gain fresh perspectives and build connections that could benefit your professional journey.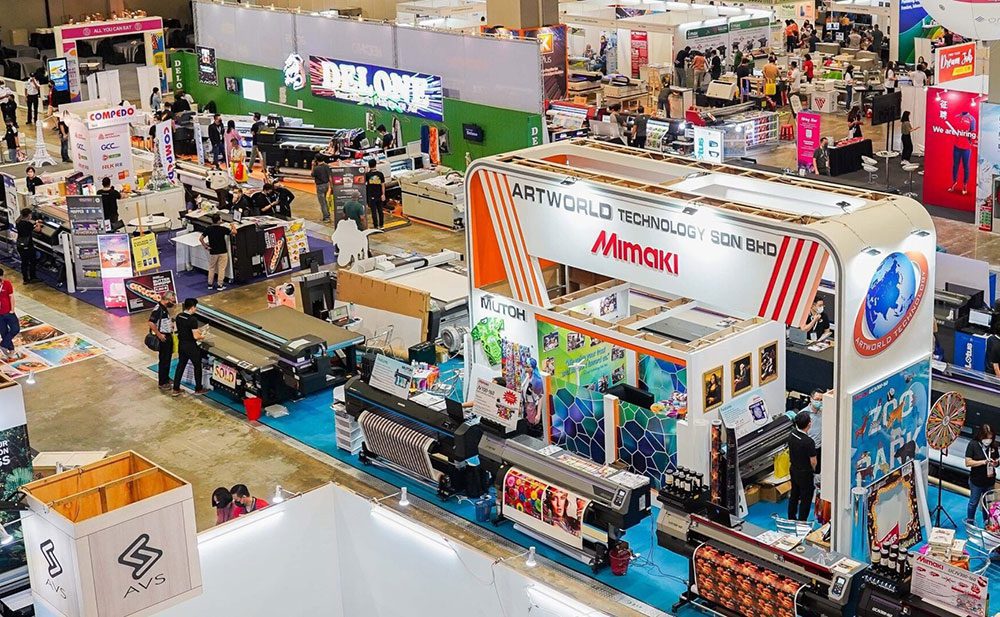 Educational Workshops and Seminars
Immerse yourself in a world of knowledge and inspiration with educational workshops and seminars. Led by industry leaders, these sessions will ignite your imagination and fuel your passion for innovation.
These workshops are designed to provide valuable insights into the latest trends, technologies, and strategies shaping the print industry. Whether you're a seasoned professional or just starting out, they offer a unique opportunity to expand your skillset and stay ahead of the curve.
From learning about cutting-edge printing techniques to exploring innovative design concepts, these educational sessions empower you to push boundaries and unlock new possibilities in your work.
Discovering New Printing Techniques
Explore the vast realm of print possibilities as you uncover new and innovative techniques that will revolutionize your approach to design and elevate the impact of your printed materials.
At a print technology expo, you'll have the opportunity to discover cutting-edge printing techniques that are sure to impress. From digital printing advancements to specialty inks and coatings, these new methods will enhance the visual appeal and tactile experience of your prints.
Learn about 3D printing and its applications in creating unique promotional items or prototypes.
Explore the world of variable data printing, which allows for personalized and targeted marketing materials.
Discover how advancements in screen printing can produce stunning effects on various substrates.
By embracing these new techniques, you'll be able to create eye-catching and memorable prints that stand out from the crowd.
Showcasing the Future of Print
Get ready to witness the mind-blowing innovations that will transport you into the future of print. Imagination meets technology in the most awe-inspiring way possible.
At a print technology expo, you can expect to see cutting-edge advancements and prototypes that push the boundaries of what we thought was possible.
From 3D printing techniques that bring designs to life with stunning detail, to interactive print materials that respond to touch and movement, the future of print is here and it's unlike anything you've ever seen before.
These innovations not only make printing more efficient and cost-effective but also open up new possibilities for industries such as advertising, packaging, and design.
Industry Trends and Insights
Step into the world of print industry trends and gain valuable insights that will revolutionize the way you approach communication and design.
Discover the latest advancements in printing technology, from innovative materials to cutting-edge techniques.
Explore how digitalization has transformed traditional print processes, allowing for greater customization and efficiency.
Learn about emerging market trends, such as sustainable printing practices and the integration of augmented reality into print media.
Gain a deeper understanding of consumer preferences and how they influence design choices.
By staying informed about industry trends, you'll be able to stay ahead of the curve and create impactful designs that resonate with your audience.
Interactive Displays and Exhibits
Immerse yourself in the captivating world of interactive displays and exhibits, where innovation and imagination merge to create a truly unforgettable experience.
At a print technology expo, you can expect to encounter a range of interactive displays that showcase the latest advancements in printing technology. These exhibits allow you to get hands-on with cutting-edge equipment and witness firsthand how it operates. From 3D printers that bring your designs to life, to virtual reality experiences that transport you into a digital realm, these interactive displays provide an up-close look at the future of print technology.
As you explore these exhibits, you'll gain valuable insights into the capabilities and possibilities of modern printing techniques.
Engaging with Suppliers and Manufacturers
When it comes to connecting with suppliers and manufacturers at the expo, you'll have the opportunity to discover the latest trends and innovations in the industry.
Engaging with these experts allows you to gain insights into their products, services, and future developments. You can ask questions, discuss your specific needs, and explore potential collaborations.
The suppliers and manufacturers are there to showcase their advancements in print technology, share their expertise, and address any concerns or inquiries you may have. This interaction gives you a chance to build relationships with key players in the industry, fostering trust and familiarity.
By engaging directly with suppliers and manufacturers at the expo, you can stay up-to-date with current market offerings while also influencing future developments through your feedback and suggestions.
Key Features
Here are some key features you might expect at a Print Tech Expo:
Exhibition Booths: Companies in the printing industry, including manufacturers of printing equipment, printing materials, software providers, and service providers, typically set up booths to showcase their products and services.
Seminars and Workshops: Many expos include educational sessions where experts share insights into industry trends, new technologies, and best practices in printing.
Networking Opportunities: These events provide opportunities to network with professionals in the printing and related industries, including potential clients, partners, and suppliers.
Product Launches: Companies often use expos as a platform to launch new products, whether it's a new printing machine, software, or printing material.
Live Demonstrations: Some expos may feature live demonstrations of printing equipment and technologies, allowing attendees to see the technology in action.
How To Get More Information About The Event
To find more information about a specific Print Tech Expo in Malaysia, I recommend the following steps:
Online Search: Conduct an online search using keywords like "Print Tech Expo Malaysia," "Printing Industry Exhibition in Malaysia," or similar terms. This should lead you to event websites, dates, and details.
Industry Associations: Check if there are industry associations or organizations related to printing in Malaysia. They often promote and provide information about relevant events.
Event Directories: Websites and directories specializing in trade shows and exhibitions, such as Eventbrite or ExpoDatabase, can also be useful in finding information about upcoming expos.
Social Media: Follow relevant industry groups and associations on social media platforms like LinkedIn, where event announcements are often shared.
Contact Organizers: If you find information about the event but need more details, contact the event organizers directly through their official website or contact information.
Please note that event details and schedules can change, so it's a good idea to verify the most up-to-date information from official sources closer to the date you plan to attend. I recommend checking for the latest updates regarding any specific Print Tech Expo in Malaysia.
Official website: Print Technology