Have you ever been to a cafe and beverage show? Do you have any idea what this show is all about?
Well, café and beverage shows are events that bring together professionals, enthusiasts, and businesses in the coffee and beverage industry. These shows typically showcase a wide range of products and services related to coffee, tea, and other beverages.
In Malaysia, there is an organisation that focuses on planning the International Café & Beverage Show (ICBS) every year.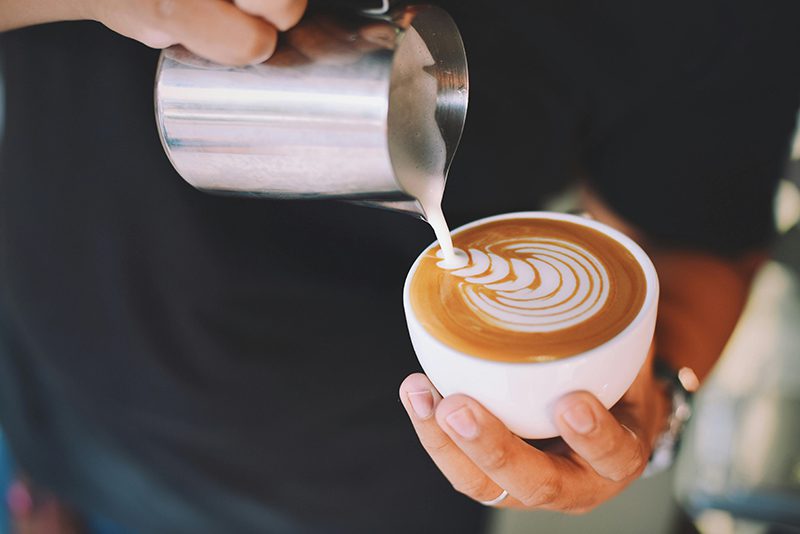 What is ICBS?
The International Café & Beverage Show (ICBS) is the premier trade event for the café and beverage industry in Malaysia and Southeast Asia. It brings together buyers and sellers from all over the world to showcase the latest products, services, and trends in the industry.
It is a significant event in the café and beverage industry that takes place in Kuala Lumpur, Malaysia. The show focuses on innovative, premium products for independent cafes and retailers across the country.
The ICBS offers the trade a unique opportunity to interact and network with over 350 top quality brands from all over the world, some of whom will be new to the market. The event includes more than 200 global exhibitors from the specialty coffee and café sectors.
One of the key highlights of the ICBS is the Malaysian National Coffee Championships (MNCC), which gives the community the chance to see the best of Malaysian Baristas competing for a place in the World Championships. The championships include the Malaysia Barista Championship (MBC) and the Malaysia Brewers Cup (MBrC).
Features and Aspects Associated With The Show
Here are some common features and aspects associated with such shows:
Scope and Participants:
These shows typically attract a diverse range of participants, including coffee producers, tea companies, beverage manufacturers, equipment suppliers, distributors, and other professionals in the café and beverage industry.
The international aspect suggests a global presence, with exhibitors and attendees from various countries contributing to the event's diversity.
Exhibitions:
These events often feature exhibitions where companies and brands display their latest products, innovations, and equipment related to coffee and beverages. Exhibitors may include coffee bean suppliers, coffee machine manufacturers, beverage distributors, and related service providers.
Exhibitors can showcase a wide array of products and services related to the café and beverage industry. This could include coffee beans, tea varieties, brewing equipment, espresso machines, beverage additives, and more.
Workshops and Seminars:
Workshops and seminars at such events generally serve as educational components that can provide valuable insights, knowledge, and skills to participants.
Generally, workshops and seminars will cover a diverse range of topics related to the café and beverage industry. This can include discussions on coffee and tea trends, brewing techniques, quality control, sustainability practices, business strategies, and more.
Industry experts, professionals, and thought leaders frequently lead presentations and discussions during these sessions. These experts may share their experiences, expertise, and insights into the latest developments within the industry.
Networking Opportunities:
Café and beverage shows provide a platform for industry professionals to network and establish connections. This includes interactions between coffee producers, baristas, café owners, suppliers, and distributors.
Educational Sessions:
Many shows include educational components such as workshops, seminars, and demonstrations. These sessions cover various topics, ranging from coffee brewing techniques and trends in the beverage industry to sustainable practices and business strategies.
Competitions:
Some events host competitions to showcase the skills of baristas, coffee roasters, and other professionals in the field. These competitions can include latte art contests, coffee-tasting championships, and more.
Tastings and Sampling:
Attendees often have the opportunity to sample a variety of coffee blends, teas, and other beverages. This allows for a hands-on experience with different products and flavors.
Industry Trends:
Café and beverage shows are a great place to stay informed about the latest trends and developments in the industry. This includes emerging technologies, sustainability practices, and evolving consumer preferences.
Trade and Business Opportunities:
For businesses, these events serve as a platform to explore potential collaborations, partnerships, and business opportunities. It's common for participants to establish new contacts and strengthen existing relationships within the industry.
International Perspective:
The international focus suggests a global perspective on the café and beverage industry, highlighting trends, innovations, and practices from different parts of the world.
Who Should Attend ICBS?
ICBS is a must-attend event for anyone involved in the café and beverage industry, including:
Café owners and managers
Coffee roasters and tea producers
Equipment manufacturers and distributors
Food and beverage suppliers
Baristas and mixologists
Industry professionals and enthusiasts
What Can You Expect At ICBS?
ICBS features a wide range of exhibits, showcasing the latest products, services, and trends in the café and beverage industry. You can expect to see:
A wide variety of coffee and tea products from around the world
The latest equipment and technologies for cafés and restaurants
Innovative food and beverage products.
A range of services for businesses in the café and beverage industry
Why Should I Attend ICBS?
There are many reasons to attend ICBS, including:
Learn about the latest products, services, and trends in the café and beverage industry
Connect with other professionals in the industry
Discover new business opportunities
Get inspired by the latest innovations
Stay up-to-date on the latest industry trends
How To Register?
Registration for ICBS is available online or at the door. Early bird discounts are available, so be sure to register early!
If you would like to participate as a visitor in the International Coffee and Beverage Show (ICBS), you can follow these steps:
Visit the official ICBS website.
Find and click on the "Register to Visit" link on the website.
Fill in the required information as per the instructions on the website.
ICBS welcomes visitors from various segments of the coffee industry, including coffee enthusiasts, professionals from coffee shops, and the food and beverage industry. This exhibition provides a unique opportunity for you to interact and engage with over 350 high-quality brands from around the world.
Generally, the ICBS event is scheduled to be held once a year. The chosen venue typically will be at the Kuala Lumpur Convention Centre, which is a strategic venue located in the middle of the city.
Normally, the first two days of the event are focused on trade and industry visitors, while the third and final day is open to the public.
If you are interested in finding out more, you can check out the ICBS website.