The Big Home Expo was an event that took place in Penang, Malaysia. It is normally held in Penang Spice Arena(PISA). It was a significant home and lifestyle exhibition that showcased a wide range of products and services related to home improvement, interior design, furniture, home appliances, decor, and other related industries.
The expo provided an excellent platform for homeowners, property developers, interior designers, and businesses in the home and living sector to connect with potential customers, explore new trends, and gain insights into the latest products and innovations in the industry.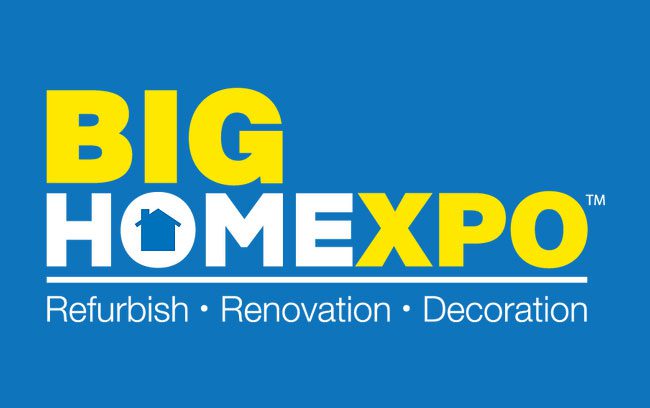 Visitors to the Big Home Expo could expect to find various exhibitors offering competitive deals, discounts, and promotions on their products and services. Additionally, the event might have featured seminars, workshops, and demonstrations by industry experts, providing valuable tips and ideas for home improvement and interior design projects.
What You Can Expect When Visiting The Expo
The Big Home Expo in Penang presents an exciting opportunity for homeowners and aspiring decorators to immerse themselves in a world of home improvement and lifestyle products. With a diverse array of offerings, this grand event promises big sales and generous discounts on an extensive range of items, including Home Appliances, Kitchen & Bath essentials, Lighting solutions, Interior Design concepts, Custom Wardrobes, Sofas, Mattresses, and much more.
This highly anticipated expo serves as a one-stop destination for all things related to creating a comfortable, stylish, and functional living space. Whether you're looking to revamp your kitchen with modern appliances, elevate your bedroom with a luxurious mattress, or adorn your home with aesthetically pleasing lighting fixtures, the Big Home Expo has you covered.
Moreover, it's not just about shopping. The event is an enriching experience in itself, as industry experts and professionals often conduct interactive seminars, workshops, and demonstrations. Attendees have the opportunity to gain valuable insights, expert tips, and innovative ideas to enhance their home interiors.
The exhibition also offers an excellent chance for businesses in the home and living sector to showcase their latest products and innovations, engage with potential customers, and build lasting connections within the industry.
8 Reasons Why You Should Visit The Big Home Expo
Why should you make the trip to the Big Home Expo? How about finding endless inspiration for your home design? Imagine discovering the latest interior design trends all under one roof. Plus, with hundreds of shops featuring big brands and renowned suppliers, you'll have access to an unparalleled selection of options.
1. Find Inspiration for Your Home Design
You'll find endless inspiration for your home design at the Home Expo, where creativity blooms like a bed of vibrant flowers in spring.
As you wander through the exhibits, you'll be captivated by the array of innovative ideas and stylish designs that surround you.
Whether you're looking to revamp your living room or transform your kitchen into a culinary haven, this event has it all.
From sleek modern styles to cozy rustic vibes, there's something to suit every taste and preference.
Get ready to immerse yourself in a world of possibilities as you explore unique furniture arrangements, eye-catching color schemes, and ingenious storage solutions.
2. Discover the Latest Interior Design Trends
Get inspired by the newest interior design trends at the Home Expo and let your creativity come to life. Discovering the latest trends in interior design will not only give your home a fresh look but also make you feel connected to a community of like-minded individuals who appreciate beautiful spaces.
At the Home Expo, you will find innovative ideas for every room in your house, from trendy color palettes to unique furniture pieces. Whether you prefer a minimalist style or a cozy farmhouse aesthetic, there is something for everyone at the expo. Get ready to be amazed by the cutting-edge designs and expert advice that will help you transform your home into a sanctuary that reflects your personality and style.
3. Safer Shopping Experience
Amidst the bustling crowd, immerse yourself in a haven of security and tranquility at the Home Expo. In these challenging times, safety is paramount, and the organizers have gone above and beyond to ensure a safer shopping experience for all visitors.
From temperature checks at entry points to regular sanitization of common areas, every precaution has been taken. You can explore the latest trends in interior design without worrying about your well-being. With limited capacity, you can browse through the booths with ease and maintain social distancing effortlessly.
The Home Expo provides a space where you can feel secure while indulging in your passion for home improvement. So come on down and discover hundreds of shops all under one roof, offering everything you need to transform your living spaces into something extraordinary.
4. Hundreds Of Shops All Under One Roof
Step into a world of endless possibilities as you explore the Home Expo, where the most diverse range of shops awaits your discovery.
From furniture to home decor, appliances to gardening tools, there is something for everyone under one roof. Imagine strolling through aisle after aisle, finding inspiration at every turn, and experiencing the thrill of stumbling upon unique treasures.
Whether you're searching for that perfect statement piece or simply want to browse and gather ideas, the Home Expo has it all. You'll have access to hundreds of shops offering a wide variety of products and services, ensuring that you can find exactly what you need to create your dream home.
5. Many Big Brands And Renown Suppliers Are There
Renowned suppliers and big brands can be found in abundance at the Home Expo like dazzling stars lighting up the night sky.
From household names to niche market leaders, you'll find a wide array of options to choose from.
Whether you're looking for high-end appliances, luxurious furniture, or cutting-edge technology, the Home Expo has it all.
These big brands and renowned suppliers offer not only quality products but also innovative solutions that can transform your home into a haven of comfort and style.
6. Get Expert Advice on Home Improvement Projects
Don't miss out on the opportunity to receive expert advice on your home improvement projects at the Home Expo. This event brings together industry professionals who are ready to share their knowledge and help you make informed decisions for your home.
Whether you're looking to renovate your kitchen, remodel your bathroom, or update your living space, you'll find experts in every field at the expo. They can provide valuable insights, suggest innovative ideas, and guide you through the latest trends in home improvement.
By taking advantage of this resource, you can ensure that your projects are executed flawlessly and meet your specific needs.
7. Shop for Unique Home Decor and Furnishings
Browse through a wide selection of one-of-a-kind home decor and furnishings at the Home Expo. You'll discover unique pieces that will add charm and personality to your living space.
Whether you're looking for a statement piece to become the focal point of your room or smaller accents to enhance your existing decor, the Home Expo has it all. From vintage-inspired furniture to handcrafted artwork, there is something for every taste and style.
Not only will these unique finds make your home stand out from the rest, but they also create a sense of belonging by reflecting your personal taste and preferences. So why settle for generic mass-produced items when you can find special treasures that truly speak to you?
8. Getting Exciting Giveaways
Now that you've explored the wide variety of unique home decor and furnishings at the Home Expo, let's talk about another exciting reason to attend – getting exciting giveaways!
As you immerse yourself in this event, you'll have the opportunity to win amazing prizes that will enhance your home and lifestyle. From luxury kitchen appliances to high-end electronics, these giveaways are designed to make your life easier and more enjoyable.
Imagine winning a state-of-the-art smart home system or a luxurious spa package for your bathroom. These giveaways not only add value to your home but also create a sense of belonging within the community of homeowners who attend the expo.
So don't miss out on this chance to win incredible prizes while connecting with like-minded individuals who share your passion for creating a beautiful living space.
Whether you are a homeowner seeking inspiration or a vendor aiming to expand your clientele, the Big Home Expo is a must-visit event that promises great deals and a delightful experience for everyone involved. Keep an eye on the event's official sources for the latest updates and schedules to make the most out of this exciting home and lifestyle extravaganza.
Read also: