Returning as the grandest gift and premium exhibition in ASEAN, the Malaysia Gift Fair is making its mark once again! Since its inception in 2009, the "Malaysia Gift Fair" has been steadily held every year. This exhibition has continuously improved its allure and business opportunities thanks to strategic planning and strong partnerships, garnering widespread industry support.
The Malaysia Book of Records has officially recognized it as the "Largest Gift Fair in Malaysia," and it now serves as the premier annual event for the gift and premium sector in the Asia-Pacific region.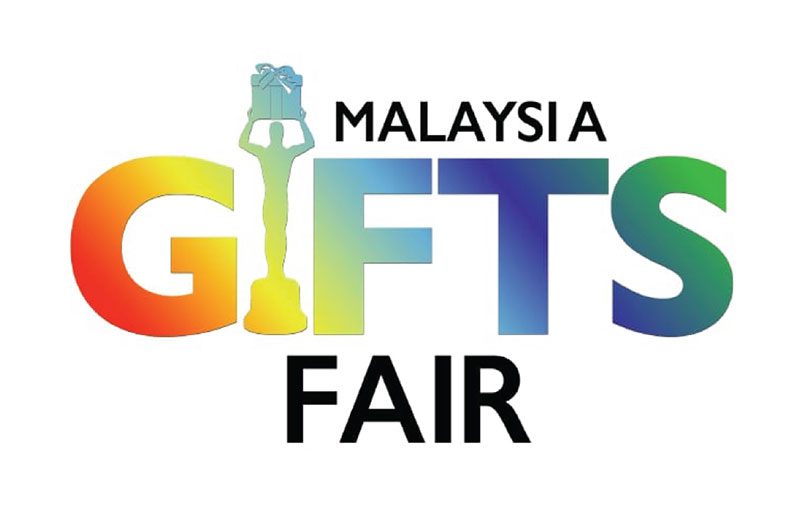 The Organiser
The Malaysia Gift Fair, orchestrated by the Malaysian Gifts and Premium Association (MGPA) and backed by the Malaysia External Trade Development Corporation (Matrade), stands as a testament to the nation's commitment to fostering a thriving gifting culture. This collaborative endeavor reflects the harmonious partnership between the private sector and government entities, aiming to present an exceptional platform for both exhibitors and visitors.
As a premier event of its kind, the fair not only showcases an impressive array of gifts and premium products but also serves as a hub for industry networking, trend exploration, and business expansion. With the strong endorsement of Matrade, the Malaysia Gift Fair emerges as a cornerstone in enhancing trade opportunities and elevating the stature of Malaysia as a hub for gifts and premium items.
The primary aim of this exhibition is to foster the development of the gifting culture through close collaboration with the industry. Year after year, this event showcases a plethora of innovative ideas and awe-inspiring creative concepts, providing visitors with boundless inspiration and delightful surprises.
More and More Countries Participating
As of the present day, a remarkable participation of 99 companies hailing from diverse regions including Malaysia, Singapore, Hong Kong, Taiwan, Korea, India, and the United Kingdom, has been witnessed, collectively reserving over 200 booths within the fair's premises. This dynamic and diverse representation underscores the fair's significance as a vital three-day gathering for industry stakeholders and prospective buyers alike.
By offering a comprehensive showcase of innovative gifting concepts and solutions tailored to the business market, this event has become an essential destination for those seeking fresh and captivating ideas to enhance their enterprises. The amalgamation of these companies from across the globe not only augments the fair's appeal but also underscores its role as an invaluable conduit for networking, collaboration, and the exploration of trends shaping the gifting landscape.
If you want to know more, you can visit the MGF site.
Event Attracting Visitors Across Asia-Pacific Region
The year 2022 witnessed resounding success for the Malaysia Gift Fair, drawing over 14,000 visitors from across the Asia-Pacific region, shattering previous attendance records. This achievement undeniably reaffirms the exhibition's leading status and unparalleled appeal.
Positioned as the most significant and conceptually driven gift fair in Malaysia and the ASEAN region, the Malaysia Gift Fair attracts thousands of trade visitors annually. Attendees have the opportunity to engage and connect with a diverse array of exhibitors specializing in exquisite gifts and premium items. This includes wholesale stationery, fashion accessories, awards, luggage and bags, display products, barware, gift baskets, party favors, electronics, and much more.
The organizing committee of the Malaysia Gift Fair extends heartfelt gratitude to media partners for their unwavering attention and support. They sincerely invite you to join the 13th edition of the Malaysia Gift Fair and witness the brilliance of this annual extravaganza. Should you have any inquiries or require interview opportunities, please do not hesitate to reach out to the committee representatives.
Notably, the Malaysia Gift Fair also embraces corporate social responsibility by supporting underprivileged children's education. Through batik art and hot-press printing experience workshops, as well as the sale of eco-friendly seed pencils, they engage in fundraising activities. All proceeds will be donated to non-governmental organizations dedicated to aiding impoverished children. Through this initiative, the Malaysia Gift Fair aspires to make a more substantial contribution to Malaysia's community while imbuing the event with greater significance.
What Are the Purposes of Having a Gift Fair
A gift fair is typically an event or exhibition where various vendors, businesses, artisans, and manufacturers come together to showcase and sell a wide range of products that are suitable for gifting purposes. These products can include items like handicrafts, home decor, fashion accessories, electronics, stationery, gourmet food items, beauty products, and more.
The purpose of a gift fair is to provide a platform for businesses to connect with potential customers, retailers, and other industry professionals. Attendees of such fairs could include wholesalers, retailers, corporate buyers, and individuals looking for unique or special items to gift to others.
Here are some potential highlights and features you might find at a gift fair:
Diverse Range of Products: Gift fairs usually feature a diverse selection of products from various categories to cater to different preferences and occasions.
Networking Opportunities: These events offer a chance for businesses to network with each other, establish partnerships, and explore collaborations.
New Product Launches: Vendors might use gift fairs as a platform to unveil new products, creating excitement and anticipation among attendees.
Trends and Insights: Attending a gift fair can give you insights into current gifting trends, helping you stay up-to-date with what's popular.
Wholesale Opportunities: Many gift fairs offer wholesale purchasing options, which can be appealing for retailers looking to stock their stores with unique products.
Customization and Personalization: Some vendors might offer customization or personalization services, allowing buyers to create truly unique gifts.
Gifting Inspiration: For individuals attending the fair, it's a great place to find inspiration for upcoming occasions and events.
Conclusion
In conclusion, the realm of gift fairs transcends mere transactions; it encapsulates a world where creativity, culture, and commerce converge harmoniously. These events, such as the illustrious Malaysia Gift Fair, represent more than just an opportunity for exhibitors to showcase their wares—it is a symphony of innovation, a celebration of craftsmanship, and a stage for cross-cultural connections. As we've explored, such fairs serve as vibrant canvases where businesses unveil their latest offerings, where trends are deciphered, and where the art of gifting is elevated.
The magnetic allure of gift fairs lies in their capacity to inspire and transform, both for retailers seeking novel additions to their inventory and for individuals seeking that special, heartfelt present. These gatherings not only stimulate economic growth but also foster a deeper appreciation for the act of giving. As we traverse the aisles of booths adorned with carefully crafted items, we are reminded that every gift carries a story, a sentiment, and an intention.
In the broader context, gift fairs embody the interconnectedness of our global marketplace. Through the convergence of companies from various corners of the world, these events facilitate cross-border collaborations and cultural exchanges that enrich the gifting landscape. Whether you're an entrepreneur seeking business opportunities or an enthusiast with an eye for the exceptional, gift fairs offer an immersive experience that transcends the material, resonating with the essence of human connection.
Relevant Posts: