Keys For Event Management Companies To Success In Event Planning
Event management and planning speak a lot about organization and being organized, and there is no end to how detailed you can get when it comes to being organized for an event. I love to organize everything, including my email, files, binders, lists, meetings and more.
Let's talk about lists, and how they function in order to keep us on track, make our tasks actionable for the day, and cross them off when we are finished.
Master List for All Events
I keep a Master List, and transfer any action items onto that list so they are never forgotten. If someone passes by and they want to add something to the event, it goes on my list. If I attend a meeting, I transfer all of the actionable items onto my Master List right after the meeting. If you wait, you may forget items, and items that don't make it on the list, usually don't get completed. Keep yourself organized and update that Master List daily.
I literally go through my Master List, and as I complete a task, I cross it off as finished, and move on to the next item. Many times I like to look at the Master List and prioritize items for the day so that I handle the most important, time sensitive items first, and then move on to the secondary and tertiary items. Many times, once the item is completed, I may take an email in regards to this item or some other correspondence and print it out and insert it into my show binder.
The show binder is an important tool, because it allows the Event Planner to access information quickly in case you need something for a meeting or are updating the client. The show binder can have the following information, but again it is usually tailored to the specific event one is handling:
Travel
Hotel
Budget
Designs
Contracts

Change Orders
Catering
Production
Invitations
Venue

Shipping
Products
Florals
Giveaways/Swag
Computer Equipment

Wardrobe
Schedules
Talent Info
Audio/Visual
Contacts
The list can be vast, but I wanted to show a few examples.  If you are attending a meeting to update the client, and they would like to see the most current design, make sure you have the most current one on top and show the evolution of the project as it has unfolded.  This would all be located inside your design tab in your show binder.
I also like to keep the most important information, like login and password, certain cell numbers, and detailed information that I use on a daily basis taped to the inside cover of my show binder.  This is extremely helpful and allows for easy access.
The show binder is also a great tool to ensure that you have everything documented.  Not only do you have a great place to store the documentation in an organized fashion, but it is important, especially with designs, to obtain a signature from the client, and have access to that in case the client says they never approved or they didn't agree to a particular scenario.  I wouldn't use this to get in a fight with a client, but I would use it to highlight your organizational skills, and this let's the client know you are on top of your game.
I can't say enough about organization and being organized.  It is truly one of the keys to successful event management and planning.
Direct From The Event Guide
Now that you understand some basics about event management and planning, and what it is that will be required of you, let's discuss how you get started building a client list, building your resume and starting a career as an event planner in Malaysia.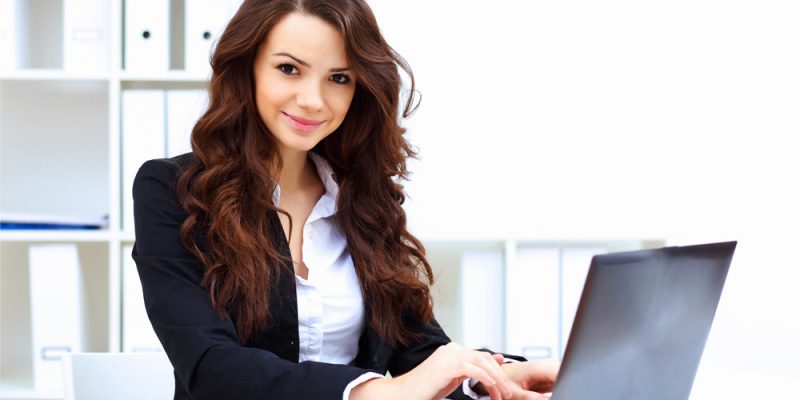 As of now, there are many clients who are looking for best full service event management agency in Kuala Lumpur. I have interviewed quite a few event management companies in the industry and they all say that the best way to get experience is to volunteer with an organization.  Volunteering is the best way to build your resume, and get you the experience you need to become a seasoned event planner. Most non-profit organizations are always open to having volunteers assist at events, and it is easy to go on to a website and let them know that you would be interested in volunteering.  Let the organization know why you would be a good fit to volunteer, and explain that you are dependable, outgoing, smart, and can handle multiple tasks and stress with ease.
Volunteer and Gain Your Experience
A friend of mine started volunteering for the Handicap Association Fund in Bukit Beruntung at Selangor.  They have an annual fund raising event, and after volunteering for several years, she was eventually promoted to chairman, and was responsible for producing the entire event.  That being said, this nice promotion goes on you resume, and allows other to see that you have tactical event experience.  Assisting friends with their events is always a good way to get started in the business.  Even simple dinner parties or small cocktail events can go on your resume, as it lets the client or prospective employer know that you have F&B experience.  This is a must as an event planner.
If you belong to a Church or another organization, help them put together their events.  Every organization I know produces some type of event or another.  Sign up when they request help, and be reliable and give 100% of your energy.  If you do this, they will remember you, and you will shine.
Once you have some event planning experience, you can easily apply for an event coordinator position at any company.  You can choose to work at an event management company or in a corporate environment.  Many event planners enter the corporate world in a non-related position, and then end up volunteering to assist with the Corporate Holiday Party in order to build their event resume.  There is no formula in regards to getting experience, but you have to be willing and open to volunteer your services for a while until you become a bit more seasoned.
Many believe that securing your experience and reputation are the best way to get started, but in actuality, you will need to qualify for this, and part of those qualifications includes hours of event planning.  That being said, pack in your volunteer hours, build your resume, and you are on your way.
When To Walk Away From A Client?
Many event management companies feel that working with difficult clients is part of the gig, and sometimes it is, but there is a fine line between a difficult client and an impossible scenario.
A difficult client will be demanding, and they will have expectations that can be realized through the event process.  They want the event goals to be met, and the event to be successful.  This is a typical expectation, and not out of the realm at all when it comes to event planning and working with clients.
On the other hand, when you are working with a client whose budget is unrealistic, meaning you cannot produce the event within  that budget, and the client is unwilling to listen to your expertise, then sometimes it is ok to realize that the job may not be for you and to move on.  The economy has changed the event planning world drastically, and clients are becoming more and more demanding when it comes to budget, even willing to sacrifice the event in order to come in under budget.
Remember that your reputation is on the line, and an unsuccessful event is not one you want under your belt.
Here are some tips to remember when selecting a client:
Make sure that your client is a rational thinker.  Sometimes people are simply crazy and you need to discern the difference up front.
Does the client listen and value your expertise during your first meeting?
Is the budget workable, or completely out of range and is the client willing to rethink it?
Does the client understand the goal of the event, or do they want to run the show?
Do they initiate work without some type of deposit?
Are they a screamer?
Are they simply unrealistic across the board, or do they insist they can do it better?
Do they agree that your pay rate is acceptable, or do they complain about it often?
Are they unavailable to answer questions?
Are they abusive or feel they need to constantly put you down?
Are they unwilling to listen to what you have to say?
Do they delete items out of the budget that are essential for the success of the event?
At the end of the day, it is ok to walk away from a nightmare situation, and keep your peace, health, and happiness.  Some situations can be impossible to fix, and it is up to you to recognize those signs up front, and save yourself from the pain and agony of an impossible situation.
Client Tips That Keep Them Coming Back For More
We have previously discussed difficult clients, and when to walk away, and now it's time to discuss how to keep a client coming back for more.
One of the biggest mistakes an event planner makes is producing an event so quickly, that sometimes they fail to listen to the client. Many times event management companies have done a similar event in the past, and they think they can do the job blindfolded. Chances are they can, but they will never get the repeat business unless they listen to the client. We have always heard the term, the client is always right. When it comes to hiring you to produce their event, you can be rest assured that they want to see it done their way, and rightfully so. I am not saying that you can't enlighten them with feedback, or give insightful instruction, but at the end of the day, they have the last say, and approval power when it comes to their event, and how they would like it produced.
Here are some client tips that will keep the client coming back for more:
Listen to the client
Many times we think we are listening to the client, but in reality we are unintentionally interrupting the conversation, and instead of being a good listener, we become a good interrupter. Even if you know the information, and have produced the event 100 times, each client will have something unique to add to their event, and if you are not listening, then you will miss the key items they would like you to implement. In general, it is always best to allow the client to do most of the talking, and when they want your feedback, they will be sure to ask for it. Sitting patiently in a meeting and listening to the client can go a long way. It also allows you to assess their personality, and when it is your turn to speak, you will have some leverage on your side if you have been listening.
Build a relationship with the client
Many people talk about building a relationship with a co-worker, or in this case a client, but many do not really know what this actually means. Building a relationship with a client means that they become the center of your Universe, and you take a back seat. Everything revolves around them including the meeting, conversation, things you have in common, their work and personal life, their struggles, their challenges, and you are there to lend a hand and make it easier for them. Be supportive, kind, and again be a good listener. If you take a personal interest and care, you will build a relationship with your client. Clients want to hang around people that make them feel good, so do just that, make them feel good. It's not difficult to understand people's personalities if you listen intently, and then when the time comes, speak your point and make it relevant, and most importantly, make it about them.
Surpass their expectations
A client will tell you exactly what they want, and most times we go off and do just that. What if you actually did what the client wanted, and then took it one step further to exceed their expectations. For example, if a client asked you to produce a cocktail event, and they explained that they wanted premium/top shelf alcohol for the event, but their budget was extremely tight, what would you do? I would present some options, and utilize my relationships with the local venues, and negotiate hard to get the client more. Many times I am able to add in high end champagne, Chambord, Blue Label, Bombay Sapphire, you name it. Again it is all about relationships and building those relationships. When you deliver time and again, a venue will have no issue upgrading your event, without upgrading the budget. Use these favors wisely, and for clients that you work with frequently.
Include the client
Many times as an Event Planner, we go off and produce an event, and report back to the client and provide updates without actually including the client in the process. Some clients don't want to be bothered, and are extremely busy, while others would appreciate being part of the process. For example, if you have narrowed down your event to two possible venues, bring the client down for a walk through and a tasting. Let the client drive which venue they like, and let them feel they are part of the event process. The more you allow them to be a part of the decision making, the more confident they will feel using your services in the future. It is important to focus on the fun things that you think the client would enjoy. Let them experience the perks of the business.
Respond Quickly
When the client hands you a task, and tells you that it is important, move forward and handle the request right away. A client doesn't like an Event Planner who returns their call two days later, and is asking for more clarification regarding their request. Handle their requests as if each one is urgent, and this will ensure that the client keeps coming back for more. Everyone loves an Event Planner who responds quickly, and gets the job done fast. Many times the client's life is fast paced as well, and it helps to alleviate their stress level when you react and respond quickly.
What is the best full service event management company in Malaysia? This is the question many people are asking. Well, in case you are looking for a reliable event planning company in Malaysia to plan for your corporate event, you can always count on us as we will work to you closely to cater all things that you need.
Here is the event tips and checklist that you can refer to if you want to have every detail under checked.