Used Trade Show Exhibit – Look Big with a Small Budget
A used trade show exhibit can be an ideal way for a company to make a big splash with a small budget. With pre-owned display components, some savvy updating, and a well-practiced booth staff your return on investment will be light years ahead of many of the other presenters.
Choosing a Used Trade Show Exhibit
If you're planning to purchase a used display that will serve your needs for several years, you will need to choose one with certain characteristics. It is best for you to find a used exhibit that will evolve with you and your company.
And if you are buying pre-owned exhibits, you will want to learn how to get a good price on a used trade show display.
Once you have your used exhibits, think creatively about how to update and personalize them for your business.
Study trade show publications and websites for inspiration on current booth designs, colors, and attention-grabbers. What marketing trends are suitable for your business, and how can you incorporate these elements into your used trade show exhibit?
Remember, simplicity – in both your design and your message – is less expensive and sells better than anything elaborate or complex.
Making Your Used Trade Show Exhibit Last
A well cared for used trade show exhibit can last indefinitely. It can be redesigned and updated for future shows, saving you money year after year.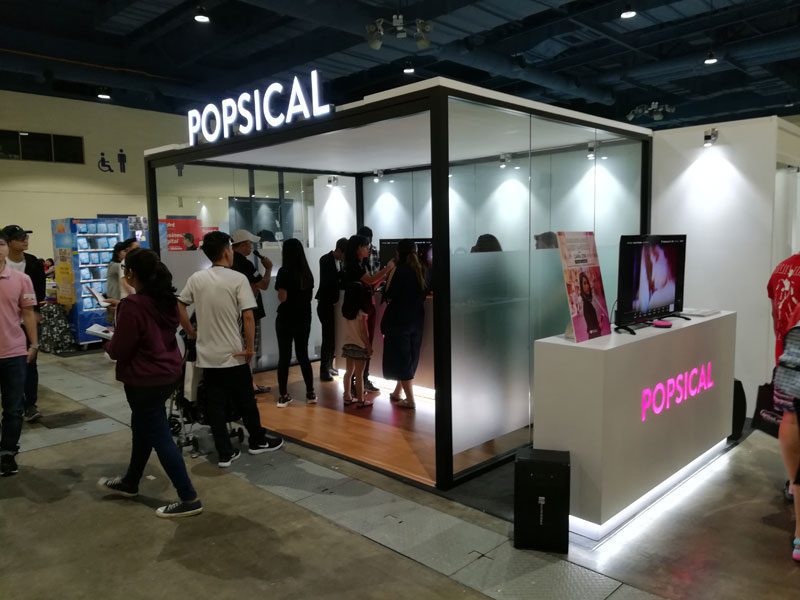 Try these great, cheap tips for refurbishing used trade show displays to keep them looking new.
After each trade show, make a list of what would make your used trade show exhibit and its components more effective for the next show. Get input from everyone who staffed the booth during the show.
When you get home from the trade show, clean and store pre-owned displays carefully. Make any needed repairs and order any replacement parts needed for the next show. Start considering the most economical ways to implement your list of suggestions for making your used trade show exhibit and components better for the next show.
Used Trade Show Equipment – How To Purchase
When you go to a trade show, you will be surprised by the percentage of participants that have purchased and are using used trade show equipment. When it comes to purchasing a new, trade show booth the cost can be astronomical.
By the time, you purchase your booth (including all of its moving parts), the booth artwork, and the containers required to ship everything you have probably blown your budget.
Unless you are having your booth custom-designed, your new booth will look remarkably similar to most used booths. If your new booth is going to be configured just like everyone else's used booths, you might as well save the money (along with your budget) and purchase a used booth.
Several Options You Can Have
When you are looking to purchase used trade show equipment, you have several different options. You can purchase your equipment online or go to a local, trade show display company. There are pros and cons for either choice you make.
If you purchase your equipment from a local, trade show display vendor they will have a smaller selection of used equipment in-house to purchase. However, you will be able to see and inspect the merchandise before you make your final purchase.
Should you decide to purchase your used equipment online you will have a wider selection to choose from. You will also have the option of comparing cost and purchasing items from more than one vendor.
The downside will be that you will not be able to see the equipment before making your final purchase. However, most online companies will offer some form of guarantee.
Purchase Online
When purchasing your used trade show equipment online you will want to do your homework before making any final decisions. Due to supply and demand, there is a number of reputable companies selling their used equipment online.
You will want to compare prices from at least three different vendors. Once you select a vendor, you will want to verify their reputation. Talk to previous customers about the condition of the items they purchased. You will find that most trade show display companies keep their used equipment in top condition.
An unimpeachable reputation carries a lot of weight in this industry; therefore, the odds of an online vendor selling damaged equipment are extremely low.