The ASEAN Lift Expo & Forum is an event that brings together professionals in the elevator and escalator industry to showcase the latest technologies and products in this field. The event aims to promote the exchange of ideas, knowledge, and business opportunities among industry players in the ASEAN region.

Know About The Event
The ASEAN Lift Expo & Forum has a long history, dating back to its inception in 2012. Over the years, the event has grown in popularity, attracting attendees from all over the world.
The ASEAN LIFT Expo & Forum in Kuala Lumpur, Malaysia, had a total area of 12,000 square meters in its previous edition. 203 exhibiting companies from China, Japan, South Korea, Dubai, the United States, Russia, Brazil, Indonesia, and others participated, with a total of 9,000 visitors.
It is a mature and thriving trade fair dedicated to manufacturing companies in the elevator and escalator industry and their related and complementary sub-industries. It provides unparalleled opportunities for industry professionals to gain firsthand experience with the latest technology and establish fundamental relationships with decision-makers at the expo.
The event usually features exhibits from leading manufacturers of elevators, escalators, and related products, as well as seminars and workshops on topics such as safety, maintenance, and design. It provides a platform for industry professionals to network, learn about the latest trends and innovations, and explore potential business partnerships.
Every year, the event is held in Malaysia, a country with a growing demand for elevators and escalators due to its rapidly developing infrastructure and urbanization.
Exhibitor Profile
Profile of exhibit based on passenger lifts, freight elevators, service elevators, hospital elevators, small store lifts, attached lifts, home and apartment elevators, garage and parking elevators, elevators and lifts for invalids, elevators without machine rooms, panoramic elevators, elevators and platforms with hydraulic drive, ship's lifts, sidewalk lifts, mine hoists, lift platform, controllers, controller component, door drives, and related ancillary equipment.
Exhibitors
The event will also feature a range of exhibitors showcasing their latest products and innovations. Exhibitors will include lift manufacturers, suppliers, and service providers from all over the world.
One of the exhibitors is EITA, a leading lift manufacturer known for its innovative designs and cutting-edge technology. EITA always comes out with new products to remain competitive in the industry. All the products that are constructed by EITA feature advanced safety features and a sleek design. Another exhibitor is Elevating Studio, a lift maintenance and repair company. Elevating Studio will be showcasing its new remote monitoring system, which allows lift owners to monitor the performance of their lifts in real-time.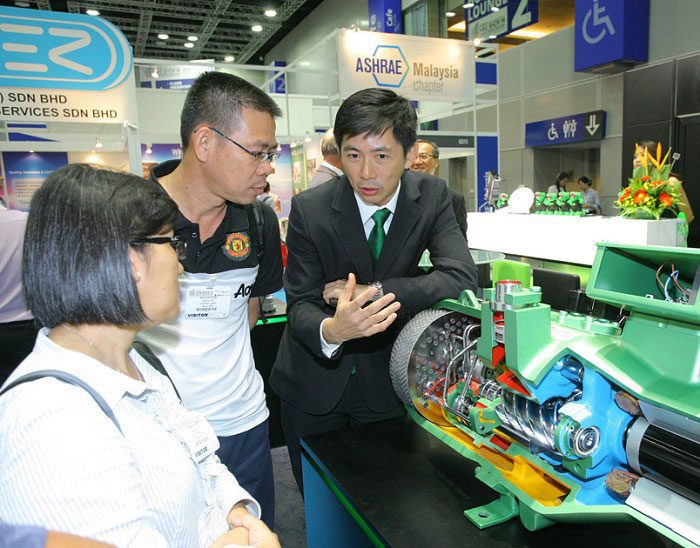 image credited: ShiFair.com
Benefits of Attending the Event
Attending the ASEAN Lift Expo & Forum offers numerous benefits to industry players. Firstly, the event provides an opportunity for networking, allowing attendees to meet and connect with other professionals in the industry. This can lead to new business opportunities, collaborations, and partnerships.
Secondly, attending the event provides an opportunity to learn from industry experts. With a range of speakers and exhibitors covering a wide range of topics, attendees can gain valuable insights into the latest developments, trends, and challenges facing the lift industry. This knowledge can be applied to their own businesses and operations, helping them stay ahead of the curve.
Thirdly, attending the event can contribute to the growth of businesses in the industry. Exhibitors can showcase their latest products and innovations to a global audience, generating interest and potential sales. Attendees can also learn about new business opportunities and explore partnerships and collaborations that can lead to growth and expansion.
Overall, attending the ASEAN Lift Expo & Forum offers numerous benefits for industry players looking to stay ahead of the curve, grow their businesses, and connect with other professionals in the industry.
Future of the Industry
The lift industry is constantly evolving, with new technologies, innovations, and trends emerging every year. At the ASEAN Lift Expo & Forum, attendees can learn about the latest developments in the industry and gain insights into what the future holds.
One trend that is expected to shape the future of the industry is the increasing focus on sustainability. With growing awareness of environmental issues, lift manufacturers and operators are exploring ways to make lifts more energy-efficient and eco-friendly. This includes the use of renewable energy sources, such as solar and wind power, and the development of more efficient lift systems.
Another trend is the use of smart technology in lifts. With the rise of the Internet of Things (IoT), lifts are being equipped with sensors and other devices that allow them to communicate with other systems and devices. This can improve efficiency, safety, and user experience, and is expected to become increasingly common in the future.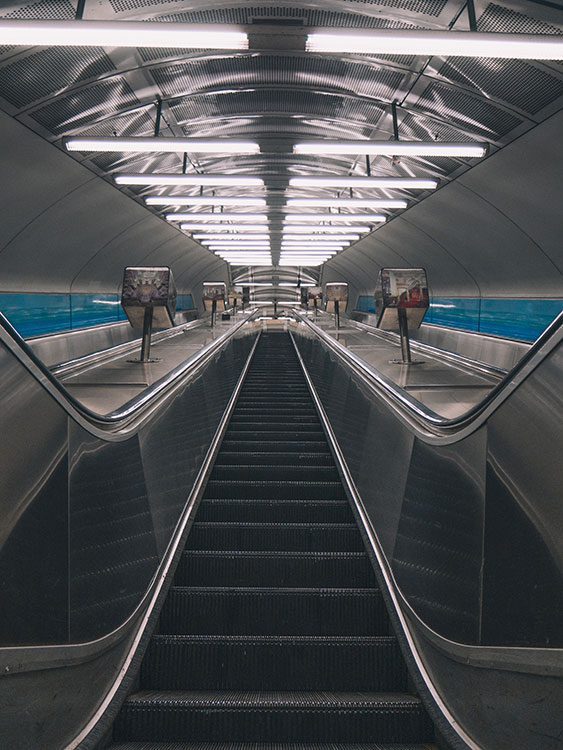 Impact of Covid-19
The Covid-19 pandemic has had a significant impact on the lift industry, with many businesses facing challenges and disruptions. However, the industry has also shown resilience and adaptability, with operators implementing new safety protocols and technologies to ensure the safety of users.
At the ASEAN Lift Expo & Forum, attendees can learn about the impact of Covid-19 on the industry and how businesses are adapting. The event will feature discussions on new safety protocols, such as touchless technology and social distancing measures, as well as strategies for navigating the post-pandemic world.
Conclusion
The ASEAN Lift Expo & Forum is an important event for the lift industry, offering attendees a range of opportunities to connect, learn, and grow. With a diverse lineup of key speakers and exhibitors, attendees can gain valuable insights into the latest developments and trends in the industry, as well as explore new business opportunities and partnerships. As the industry continues to evolve and face new challenges, attending the event can help industry players stay ahead of the curve and succeed in the future.