Just Unique – An Event Company in Malaysia
Just Unique is an event contractor and event exhibition company based in Kuala Lumpur, Malaysia. Our team is experienced, diverse and creative meaning that whatever event you are after we have the ability, the passion and the knowledge to tailor or create an occasion that won't be forgotten.
We will provide you with a top level service from inquiry to event delivery, our team from Booth Constructors, Account Managers, Advertising Agencies, Planners to Performers will ensure that everything is handled smoothly leaving you hassle-free. We have promising young event planners who are keen to help you.
We offer a wide range of services and can cater for any specific request, our main types of events are:
Corporate Events
Fair and Exhibition
The exhibitions we covered are included of the career fair, concert, sports events, family day, university and education fair, corporate & GLC events, and others.
From start to finish, from venue finding to catering, we will handle the entire process of making the event a success and one to remember for all the right reasons.
Preferred Contractor of HOMEDEC and ARCHIDEX
We are proud to be listed as one of the preferred contractors of HOMEDEC and ARCHIDEX. HOMEDEC is an award-winning exhibition, that brings ideas, fun, and inspiration to Malaysian homeowners. They can deliver innovative ideas through their exciting highlights and great attractions such as life-size show home.
ARCHIDEX is an excellent association with a great platform for exhibitors to showcase and introduce their products to a wider market and goes international.
Promotional Events
Whether you are launching a new product, a new service or you want to generate publicity for your brand, we can provide the perfect solutions to bring that special factor to such showcases.
We have worked with some top brands and corporations to provide the perfect platform to voice to the public the message you want to get across. At Just Unique we will work with you every step of the way to generate top ideas and put on fantastic promotions.
Fair and Exhibition with Event Company in Malaysia
We pride ourselves on our work with all businesses in Malaysia. We have organized some of the biggest and best exhibition show from the largest hall in the country to individual society events.
Clients can enjoy our network of affiliations with venues, exhibition booth design & construction, entertainment acts and other important factors that can help us reduce the cost of your event that would be incurred elsewhere.
Hall & Society Events
Fashion Shows
Parties and Balls
Conferences and Exhibitions
Free Venue Finding Service
Venue Finding
Just Unique is an event company in Malaysia, we are familiar with the best venues across the region and have fantastic contacts within these venues to provide real value to your event. Venue finding is part of our service for all our events and we ensure we find the right venue to compliment the event you are after.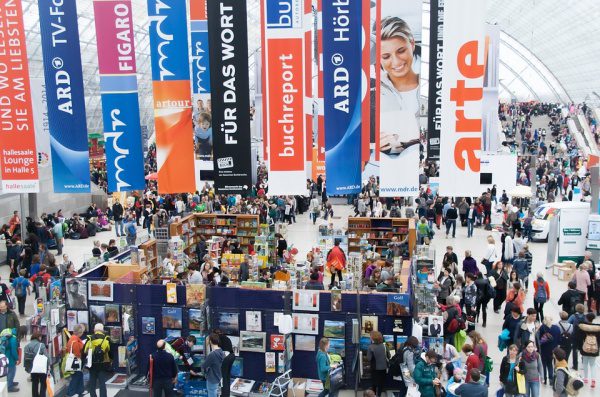 Party Entertainment
Whatever you are looking for in your party we have the acts, artists, and contacts to provide it. We have a wide selection of top quality entertainment acts from Jazz Bands to String Quartets, we only work with the finest in the business providing you with the perfect sound at your outstanding events in Malaysia.
If you are after something a little bigger we have access to some premium artists such as top DJ's, X Factor finalists right down to the biggest in the business.
Below is just some ideas of what we can provide:
Singers
Bands
Magicians
Stilt Walkers
Jugglers
Fire Acts
Stand Up Comics
After Dinner Speakers
Whatever your idea, whatever the event we will provide you with the best in the business with our reputation as a reliable event company in Malaysia.
Private Party Planning
At Just Unique if there is one thing we know it is how to throw a good party. For planning, our experienced team will ensure that it is celebrated in top style.
Each event is handled by our dedicated team that will ensure complete smooth running and seamless success of the event from start to finish. Whatever your request we will tailor it to your needs and your budget, add in our creative element and we can guarantee your satisfaction. We will come out with creative decoration to ensure that our clients will have the largest, innovative, most sophisticated, and memorable events.
Event Organizers
Sometimes when you are looking for a way to organize a specific event, it helps to have someone around that has done it before. This is essentially the service that event organizers can provide.
An event organizer is someone that makes it their living to plan and execute events and because of this, they are people that have a large amount of experience with event organization. They are people that are outgoing, charismatic, have a superb ability to meet deadlines and are also people calm under pressure.
If organizing events is something you hate doing, an event organizer will take the pressure off you and allow you to prepare for participation in the event rather than having to worry about how it will come together. There are many events that these types of organizers can be useful for, some of which are discussed below.
Weddings
While many couples fall in love and will have a big and expensive ceremony to celebrate their union, at the same time there are many couples that have neither partner particularly interested in or willing to plan everything out entirely.
It is these people that benefit most from the skills of an organizer and it is these people that often turn to organizers to help them. Event organizers can help the couple plan out the venue, the ceremony, the reception and everything in between and has assisted in thousands of wedding all across the continent.
Fundraisers
Another big event that event organizers often help out with is fundraisers. If a person is looking to raise funds either for a charity cause or for a profitable experience, they need to make sure that the event goes off without a hitch.
Professionalism is the only way to ensure that fundraising events are successful and because very few people are born knowing how to organize professional events, event organizers once again can come to the rescue.
Most event organizers have done professional events before and they will do everything from organizing the venue and booking it to suggesting catered food that would be appropriate for the affair.
Event organizers are very important in today's world with so many events going on and if you ever need help with a particular part of the organization, finding one to help you at a reasonable price should not be a difficult thing to do.
Exhibition Booths, Trade Shows and Conferences – We have Got You Covered.
As an experienced event company in Malaysia, we have a huge amount of investment in the past few years making Malaysia be one of the most popular venues for hosting international events, exhibits, trade shows, and exhibitions. Thanks to its strategically placed location, Malaysia is within easy reach of the ever expanding markets in the region attracting thousands of visitors and businesses every year.
Our Industry Expertise
Just Unique is proud to shout about our professional experience spanning many years in the exhibitions industry and our expertise lies in designing and building trade show displays for exhibitions, conferences, and trade shows. Because we know all the local venues, we can comfortably design exhibition stands that suits your budget and time scales.
Everything In-House
All our exhibition projects are managed and coordinated by our own in-house team of highly experienced exhibition stand designers and key account managers. As exhibition stand builders and exhibition stand contractors, we'll be with you every step of the way of managing your project from the exhibition stand design stage right through the post-installation support.
Post Installation Support
Once your exhibition stand is live for your much-awaited event, our job does not finish there. You'll be glad to know we are able to support you post-installation with on-going on-site help and expertise to sort out any glitches. When you're done, we'll even help you carefully dismantle your exhibition booths ready for safe and secure storage or for transport to your next event.
The Vision of Just Unique Event Management Company
Just Unique is a well-established event agency company in Malaysia. We are committed to environmental awareness. The nature of our industry makes us conscious of the impact and where possible we only use raw materials and seek efficient methods with new technology, low-voltage electrical equipment and in particular, recycling.
We also aim to source local suppliers to minimize our carbon footprint and provide promotional/ training opportunities for professionals living in Malaysia.
Get in touch with the team today and we can build your event from the word go.
Our address:
No.F-5-1, 32 Avenue, Pusat Perniagaan Bukit Serdang,
Jalan BS 14/3, Taman Bukit Serdang,
43300 Seri Kembangan, Selangor.