Refurbishing Used Trade Show Displays
Used trade show displays can look as good as new ones – for a fraction of the cost. Here are some tips for refurbishing secondhand exhibits or extending the life of your current ones:
Use a lint brush to clean fabric surfaces. Then use a stain-remover to get rid of any residual spots.
Clean graphics and laminate surfaces.
Use touch-up paint to conceal scratches and chips.
Cover major holes.
Replace used light bulbs.
Put clothes-dryer sheets in the boxes along with your used trade show displays to freshen them during storage.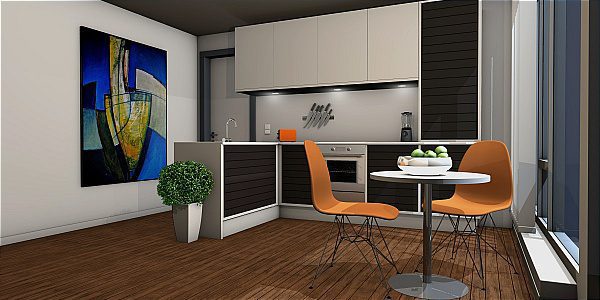 The three levels of refurbishing a used trade show display are:
Touching up. This involves minor stain removal, replacing small amounts of laminate or other surfaces, replacing worn carpet, replacing lights, and touching up scratches.
Re-skin. The exhibit industry uses the term re-skin to mean removing an exhibit's outer covering and replacing it with a new covering. Depending on the exhibit, the skin may be paint, laminate, fabric, etc. A re-skin job is more costly and time consuming than touching up work, but it's probably less expensive than replacing the component with a new one. A re-skin job is the perfect opportunity to modernize an exhibit's colors, finish, etc.
Rebuild. Serious structural repairs are involved in a rebuild, and the cost of the necessary work needs to be calculated and weighed against the cost of replacing used trade show displays with new ones.
Soiling and wear and tear that occur during the course of each trade show need to be repaired as soon as possible to keep them from worsening. Otherwise your exhibit will have a shabby, dingy look at the next show.
Trade show industry experts recommend budgeting 25% of your exhibit's cost toward refurbishing it each year. It's not hard to clean and touch up your used trade show displays regularly to keep them looking like new!