Welcome to The Insider's Views, where we provide you with the most detailed and comprehensive information on the Malaysia International Jewellery Fair. As experts in the world of jewellery exhibitions and events, we're here to give you an in-depth look at what you need to know about this prestigious fair. In this article, we'll cover everything from its history and significance to what you can expect to find at this remarkable event.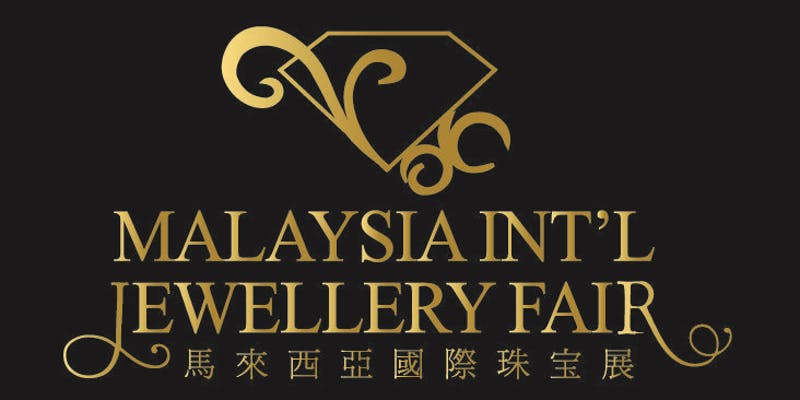 image credited: The Jewelry Magazine
The History and Significance
The Malaysia International Jewellery Fair (MIJF) is a renowned event in Southeast Asia that showcases exquisite jewellery and attracts top traders, connoisseurs, and buyers to Kuala Lumpur. The fair is organized by Elite Expo Sdn Bhd.
It is not just an ordinary jewellery exhibition; it's a grand celebration of exquisite craftsmanship and timeless elegance. This annual event has grown to become one of the most prominent jewellery fairs in the world. It is generally held at Kuala Lumpur Convention Centre, a place where jewellery aficionados and industry experts gather to witness the beauty of the jewellery world.
The fair is known for showcasing the latest jewellery designs from world-class jewellery craftsmen and manufacturers, both local and from around the world. It features a wide range of items including gems, silver jewellery, precious stones, pearls, gold jewellery, fine jewellery, and platinum jewellery.
Jewellery Industry in Malaysia
The jewellery industry in Malaysia is a significant market with a revenue of approximately US$1.68 billion in 2023. The market is expected to grow annually by 3.64% from 2023 to 2026. By 2023, 89% of sales in the Jewellery segment will be attributable to Non-Luxury goods.
In terms of global comparison, most revenue is generated in India (US$76,770.00m in 2023). In relation to total population figures, per person revenues of US$49.96 are generated in 2023.
The industry includes a variety of international and local products, with key supply-side and demand trends shaping the market. Tourism and world economic conditions are two factors that have an impact on the industry's growth.
Retailers in the industry are known to stimulate sales with the return to roadshows and other promotional events. The industry is robust and has a transparent research methodology, conducted in-country.
About The Event
The MIJF is held bi-annually. In 2022, it took place from 11th to 14th November at KLCC.
The event is popular among visitors for the quality of participants and networking opportunities. It is expected to have around 15,000 visitors and 200 exhibitors. Entry to the fair is both free and paid。
The significance of the Malaysia International Jewellery Fair lies in its ability to bring together jewellery enthusiasts, designers, and manufacturers from all corners of the globe. It serves as a platform for showcasing the finest jewellery creations, trends, and innovations.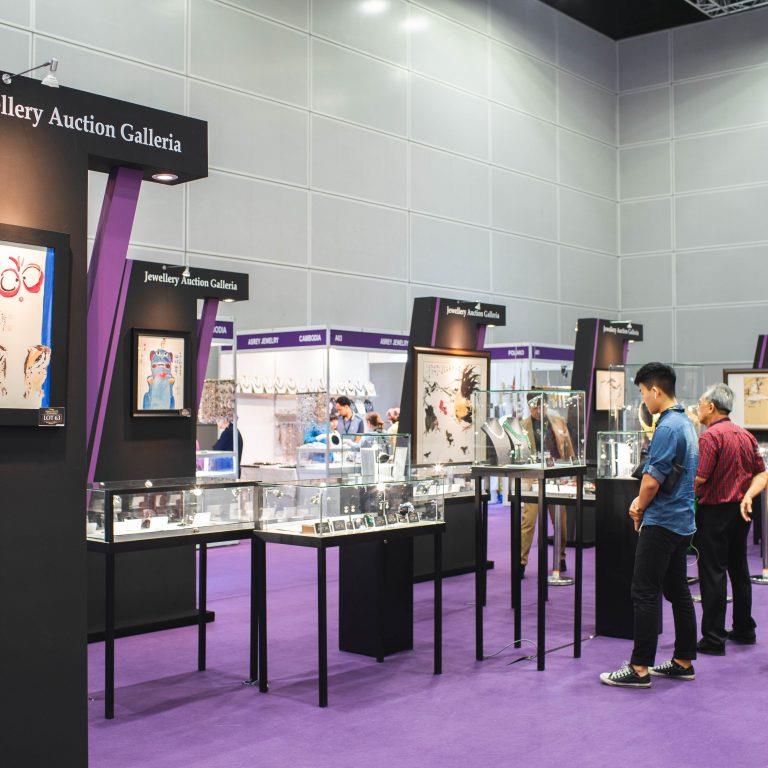 image credited: Ticket2u
What to Expect
1. Dazzling Exhibits
At the Malaysia International Jewellery Fair, you can expect to be mesmerized by a stunning array of jewellery exhibits. From intricately designed diamond necklaces to rare gemstone collections, this fair has it all. The exhibitors spare no effort in presenting their finest creations, making it a paradise for jewellery connoisseurs.
2. Exclusive Collections
One of the highlights of this fair is the opportunity to explore exclusive jewellery collections that you won't find anywhere else. Renowned jewellery houses and independent designers unveil their limited edition pieces, allowing you to own a unique masterpiece.
3. Networking Opportunities
For professionals in the jewellery industry, this fair provides unparalleled networking opportunities. You can connect with fellow designers, manufacturers, and potential business partners. It's a hub for forging valuable connections that can take your jewellery business to the next level.
4. Educational Seminars
The Malaysia International Jewellery Fair goes beyond just showcasing jewellery. It also offers a series of educational seminars and workshops conducted by industry experts. Whether you're a budding jewellery designer or a seasoned professional, these sessions provide valuable insights into the latest trends and techniques.
5. Trendspotting
If you want to stay ahead of the jewellery fashion curve, this fair is the place to be. You can spot emerging trends, materials, and design concepts that are shaping the future of the industry. It's like having a crystal ball into the world of jewellery.
How to Participate as an Exhibitor?
To participate as an exhibitor at the Malaysia International Jewellery Fair, you can follow these steps:
Contact the Organizer: The event is organized by Elite Expo Sdn. Bhd. You can contact them via email at info@eliteexpo.com.my or call them at (603) 5891 1157.
Registration: You will likely need to register your interest in participating as an exhibitor. This process may involve providing details about your business and the products you wish to showcase.
Booth Setup: Once your registration is accepted, you will be assigned a booth or exhibition space. You'll need to plan your booth setup to effectively display your jewellery pieces.
Event Dates: Know the event dates. Make sure to mark these dates and prepare accordingly.
Follow Guidelines: Ensure to follow all guidelines provided by the organizers for exhibitors. This may include setup and teardown times, booth design guidelines, and safety protocols.
How to Participate as a Visitor?
To participate as a visitor at the Malaysia International Jewellery Fair, you can follow these steps:
Time and Date: Know when The MIJF is scheduled to be held.
Admission: The event is open to both trade and public.
Tickets: You can check the official website or contact the organizer for information on ticket availability. Entry to the fair is both free and paid. Tickets may also be available on ticketing platforms like Ticket2u.
Preparation: As the event attracts top traders, connoisseurs, and buyers, it might be helpful to prepare a list of exhibitors you are interested in or products you want to check out.
How to Make the Most of Your Visit
To ensure you have a rewarding experience at the Malaysia International Jewellery Fair, here are some tips:
1. Plan Ahead
Given the vastness of the fair, planning your visit is essential. Take a look at the event schedule, identify the exhibitors you want to visit, and prioritize the seminars that interest you the most.
2. Dress to Impress
As this is a prestigious event, dress appropriately. You'll be surrounded by elegance and beauty, so make sure you match the ambiance with your attire.
3. Stay Informed
Before attending, keep yourself informed about the latest jewellery trends and market insights. This knowledge will enhance your appreciation of the exhibits and help you make informed decisions if you're a buyer.
4. Network Actively
Don't be shy about networking. Introduce yourself, exchange business cards, and engage in meaningful conversations. You never know where these connections may lead.
5. Take Your Time
With so much to see and do, don't rush through the fair. Take your time to admire the craftsmanship, ask questions, and savor every moment.
Conclusion
The Malaysia International Jewellery Fair is a testament to the beauty, artistry, and innovation that define the world of jewellery. It's not just an event; it's an experience that leaves a lasting impression. Whether you're a jewellery enthusiast, a professional in the industry, or someone looking for inspiration, this fair is a must-visit.
So, mark your calendar and get ready to immerse yourself in the world of opulence and elegance at the Malaysia International Jewellery Fair. Your journey into the realm of jewellery excellence awaits.
The contact information for Elite Expo Sdn Bhd is as follows:
Address: 46, Jalan Layang – Layang 3, Bandar Puchong Jaya, 47100 Selangor, Puchong
Phone Number: 03-5891 11571
You can also visit their website for more information:
elite.com.my