Target Your Audience With The Best Exhibition Booth Design
For a reputable and experienced event management company, knowing your target audience at a road show or an exhibition can be an important part. Thus, you need to know how to set up an effective exhibition booth display.
Having the right designs are a great way to increase the amount of exposure of your product to potential customers.
Knowing who your customers are and what kinds of things they enjoy can give you the right idea for you to incorporate into your exhibition booth design. You can design the booth and make sure it can reach your target audience.
Reaching your target audience is not enough. You need to draw them into your booth by using unique and creative ways. This will help you sell your products and services to them.
Grabbing attention and having enough time to introduce your products is a great way to increase the chances to make the deal.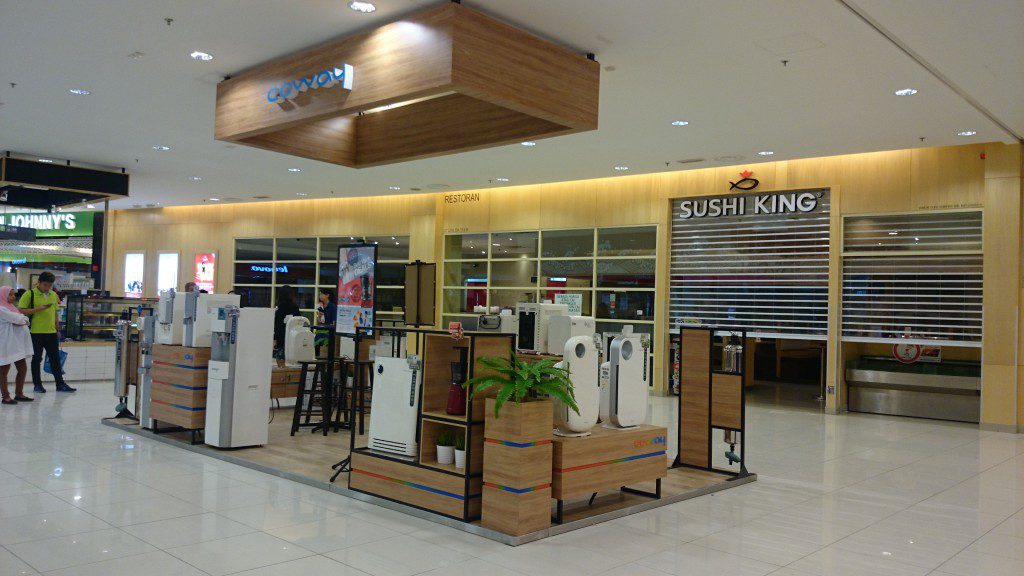 Modern Exhibition Booth Design – Create Vibration For Your Display
An exhibition booth display can make or break your success at an event. If your event display is too boring and has nothing to entertain your visitors, you will lose many potential customers.
If customers can't learn about your product, they will quickly pass your event booth and go to your competitors. It is a good combination that comes together that helps for the ultimate success of your events.
Knowing your target audience can allow you to design your display system in a way that makes those potential customers come to you. Typically, you are at an event that many people want to learn the newest products on the market for their business.
Reaching out your target audience can be difficult. But with the well-thought-out, you can do it and exceed your customers' expectation. What you need to do is to look for a reputable trade show booth design company to help you up.
Today, there are professional teams like us who can help you set up your trade show booth to reach your target audience.
We are experienced and knowledge exhibition booth contractor. We know the best ways to expose your exhibition booths to most people. Having a well-designed booth is a key part of being able to have the right exposure you were looking for at a trade show.
You can make your exhibition booths stand out among the rest. By having a professional exhibition booth design, you will make your product expose to more people.
Be creative and you could create a trade show display system all who come into it will remember that. Going to safe can leave you unexposed and being able to go bold can really bring the attention you're looking for.
Important of Having Professional Exhibition Booth Contractor
Having a professional contractor can make your booth to stand out in a trade show.
You need to make sure at the end of the exhibition when everyone has gone home they can still remember your trade show booth and your products. Don't play it safe. Be creative but don't do it yourself. You should get the right person to help you with your display booth.
What are the benefits of a suspended exhibition booth design?
There are many ways and methods you can use in creating a compelling trade show display booth. Companies often shoot for the moon when they show up at a trade show or an exhibition. It is critical for a company to step up to the plate with their event display design.
The sky is truly the limit on your creativity. Have you ever notice that some modern event displays are even suspended from the ceiling! The most exciting part of a trade show is that it really is an opportunity to get creative about your company. You need to know what you want your company to say to the world, and what better way to do that than a trade show exhibit!
There are many simple design techniques you can use to help take your exhibition display booth to the next level.
But, there must be an extensive cost-benefit analysis beforehand. You need to consider how much you will spend on a trade show event display first. Then only think of what kind of presentation you want to make.
These booths are across the board in terms of cost. It could not be clearer when stepping into an exhibition and viewing the plethora of images and displays.
Perhaps the biggest question for most exhibitors is whether suspended displays are a worthwhile expense for them or not.
Hook to the Wall
Classic exhibition booth designs comprise a display designed for a wall surface, which is usually on the back wall. On this part of the display, we see straightforward graphics and images, often affixed to the wall via velcro tape or other substances. These kinds of decoration ideas are very eye-catching.
Generally, in an exhibition, exhibitors will have a ten-foot by ten-foot space that facing an aisle. This is inclusive of an eight-foot-tall back wall off the aisle. To stand out from other competitors, you will need to come out 10×10 booth design ideas for the layout.
There are plenty of options for you to make that space as conducive to your display dreams as possible. The high back wall generally consists of four fabric panels that are attached to aluminum poles. There are two other paneled walls help define the space in which a display is intended to sit.
After all, the goal at a trade show is to help make your company stand out above all the rest. So, why not use a structure that can be suspended in midair to help achieve this goal?
The setbacks may be a larger suspended design can be difficult to set up. In addition, suspending a design at a show can be an added cost to your event display that may not fit your needs. It can become a difficult decision to make, especially when the competition is so steep.
However, these difficulties can be easily overcome. You can ask Just Unique for all your roadshow booth or kiosk design and display needs. They can make your suspended design seem more doable than ever!
Interior Design with Portable Display
Presentable interior design with a suitable portable display like placing the brochure stand and bunting stand can create magic. It can be evoking a mood or reaction for visitors who walk into your booth.
Thus, you can get a sampling booth that was decorated with lightbox led light to lighten up your bunting stand. This can be a trick for you to lure the attention of visitors.
Booth Rental
Renting a booth is increasingly received a good demand. It is a trend for many exhibitors to rent instead of buying a brand new one. They can then further decorated to the design, style, and theme they want to stay in accordance with their services or products.
But, prior for you to sign any contract with a booth renting company, it is a best practice for you to first look at the location you are interested in. Also, you will need to check how reputable are they? Are they the company you can rely on and trust in?
Benefits of Having an Attractive Exhibition Booth Design
1. Save Time by Doing More with Less
In an exhibition, a company can in touch with more potential customers. Those amounts of potential customers can be more than what the company can get with their usual advertisement techniques.
The most important thing a customer will in touch with you is through face to face. Leading customer communication is very capable of quickly establishing a stable customer relationship.
2. Expanding the Influence of the Company
In most exhibitions, it often attracts a lot of media attention. Exhibitors can use the media to promote their company's products or services. It is a precious opportunity to improve the brand of the company.
3. Show Your Products and Services to Customers in Real Time
There are few opportunities for the sales staff to bring their products to the door of their customers for a demonstration. But in an exhibition, the exhibitors will have the best time and best place to showcase their products or services to potential customers in real time.
4. Get to Know a lot of Potential Customers
According to the study, based on the average number of visitors on an exhibition, only 12% of the visitors received calls from the company's sales staff within 12 months before the show; 88% are new potential customers. So you have high chances to win new customers.
An attractive exhibition booth design will also help to bring quality customers to you. For exhibiting companies' products and services, 49% of visitors at the show are planning to purchase those products and services.
5. Lure in New Customer with Low Cost
Building an eye-catching exhibition booth is the most effective way for a company to attract quality customers to visit their booth. According to a survey, the average cost of using the exhibition booth to reach customers is only 40% of the cost compared to using other ways to reach customers.
6. Little Workload with High Dealing Rate
After reaching qualified customers at an exhibition, the amount of follow-up work is very minimum. According to the survey, after the average customers who have exposed to the exhibition, the company only needs to make 1.8 calls to them to close the deal.
In contrast, the typical business sales method requires 7.8 calls to make the deal. 54% of all orders placed by the customer to the exhibitor in an exhibition do not require to follow up.
7. Competitive Analysis
The exhibition venue provides an opportunity for a company to study their competitors. This is not possible for you to do in such a close distance from other places.
Here, you can observe your competitors' booth design, knowing their product information, pricing, marketing strategies, etc. This can help you develop your company's short-term and long-term plans.
8. Show Your Company Imagination and Strength
The exhibition provides an opportunity for exhibitors to show their strength in front of competitors. Through the fascinating exhibition booth design, well-trained booth staff, active pre-show and exhibition promotions, the competitiveness of exhibiting companies can be radiant.
Visitors tend to make their own comparison and judgment on the exhibition booth. Thus, constructing an attractive exhibition booth will be a good opportunity for exhibitors to showcase their image and strength.
Exhibition Booth Design in Malaysia
If you are looking for an experience exhibition booth design company at Kuala Lumpur in Malaysia, look no further by contacting us. We are the experience exhibition booth designers & contractors in the region. We have a handful of reliable suppliers resources and we can help you plan for a success booth design for your roadshow and exhibition.
We can help to do the architecture of the 3D model and example for your exhibition counter trade show booth design. We can come out with the concept and the sample of the backdrop design.
We can also help you suggest on event marketing strategies that you can use in your exhibition and roadshow. Our experience will help to increase the chance of success for your event.
Whether you only require a small exhibition booth or a portable one, we can make it.  We have all the tools, materials, accessories, and the machine to make your exhibition booth to be extravagance one.
There are many booths and kiosks we ever involved in which including the wedding, food, furniture, jewelry, water filter and many more. If you need a wooden booth to place outdoor with a window we also can make it for you. Just let me know what you have in mind and we will provide you with the proposal.
If you have any question, you can always come to us. We will be very happy to give you the answer and share the tips on how to save cost for the exhibition booth.