AUTOMECHANIKA KUALA LUMPUR is an automotive trade fair or exhibition that takes place in Kuala Lumpur, Malaysia. It is a significant event in the automotive industry, focusing on various aspects related to automobiles, vehicles, parts, accessories, and services.
The event serves as a platform for industry professionals, manufacturers, suppliers, and enthusiasts to come together, showcase their products and services, exchange ideas, and network.
It is the place for all car enthusiasts, industry professionals, and anyone with a passion for everything on wheels. This exciting event brings together exhibitors from around the world who are ready to showcase their latest innovations, market insights, and local talent.
With networking opportunities galore, workshops and seminars to enhance your skills, and a chance to explore international trends in the automotive industry, AUTOMECHANIKA KUALA LUMPUR is a must-attend event.
Get up close and personal with industry experts as they share their expertise and unveil groundbreaking technologies that will shape the future of automobiles.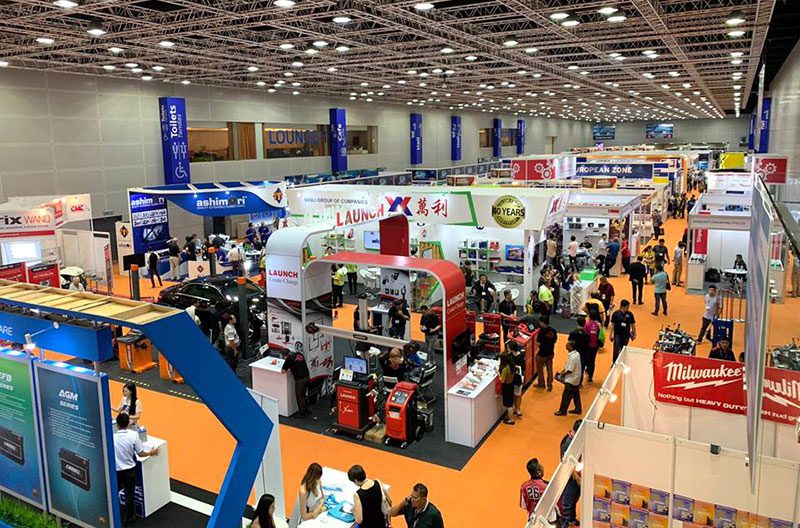 Key features of AUTOMECHANIKA KUALA LUMPUR typically include:
Exhibitions
Exhibitions are a great way for automotive businesses to showcase their latest products and services. Studies show that 85% of attendees at AUTOMECHANIKA KUALA LUMPUR found new suppliers at the event.
These exhibitions provide an opportunity for companies to display their innovations and advancements in the industry. This helps attract potential customers and create brand awareness.
Automotive businesses can also interact directly with their target audience during exhibitions. This allows them to gather feedback and better understand customer needs.
In addition to that, exhibitions offer a platform for networking within the industry. Professionals can build relationships with other players in the automotive sector.
The connections made during these events can lead to collaborations, partnerships, and even new business opportunities.
Networking
Connect with fellow industry professionals and create meaningful relationships at this inspiring event. AUTOMECHANIKA KUALA LUMPUR provides the perfect platform for networking, allowing you to connect with experts, suppliers, and potential collaborators in the automotive industry.
By engaging in conversations and sharing experiences, you can gain valuable insights and stay up-to-date with the latest trends and developments. Networking not only expands your professional circle but also opens doors to new opportunities for business growth and partnerships.
Take advantage of the various networking sessions, such as cocktail receptions and business matching programs, to meet key players in the industry. These interactions will enhance your knowledge base and contribute to your overall success.
Workshops and Seminars
Immerse yourself in a dynamic learning environment at the workshops and seminars, where industry experts will share their knowledge and insights on the latest trends and developments in the automotive industry.
These sessions provide an excellent opportunity for you to expand your knowledge and stay ahead of the curve.
The workshops focus on practical skills, offering hands-on training in areas such as vehicle diagnostics, maintenance, and repair techniques.
You can also attend seminars conducted by leading professionals who will discuss topics like electric vehicles, autonomous driving, and sustainable transportation solutions.
By participating in these workshops and seminars, you will gain valuable insights into the future of the automotive industry and how you can adapt to new technologies and advancements.
Innovation
Indulge yourself in the world of innovation as you explore cutting-edge technologies and advancements shaping the future of automobiles. Discover how industry leaders are pushing boundaries to create smarter, more efficient vehicles that cater to our ever-changing needs. From electric cars to autonomous driving systems, AUTOMECHANIKA KUALA LUMPUR offers a glimpse into the exciting future of mobility.
Explore interactive exhibits and get hands-on with the latest gadgets and tools designed to enhance performance, safety, and comfort. Engage in insightful discussions with experts who are at the forefront of automotive innovation. Learn about breakthroughs in materials, energy efficiency, connectivity, and artificial intelligence that are revolutionizing the way we drive.
As you immerse yourself in this world of possibilities, gain valuable market insights into consumer preferences and emerging trends. Understand how these innovations will shape not only the automotive industry but also our daily lives.
Market Insights
Gain valuable insights into market trends and opportunities in the automotive industry by attending AUTOMECHANIKA KUALA LUMPUR. Explore the world of innovation and stay informed about emerging technologies, consumer preferences, and regulatory changes. These insights can shape your business strategies and help you adapt to changing customer demands.
This trade fair offers a unique platform for networking with industry leaders and exchanging ideas. With a focus on providing an intimate experience for attendees, AUTOMECHANIKA KUALA LUMPUR allows you to discover new growth opportunities and gain a competitive edge.
Understanding market dynamics and staying updated on market insights can give your business a competitive advantage. As we move forward into the next section about international reach, you will see how these insights can help expand your business horizons beyond borders.
International Reach
Expand your business horizons and tap into global opportunities by exploring the international reach of AUTOMECHANIKA KUALA LUMPUR.
As one of the largest automotive trade fairs in Southeast Asia, Automechanika KL attracts exhibitors and visitors from all over the world.
With its strategic location in Malaysia, a hub for the automotive industry, the event provides an ideal platform for networking and collaboration on a global scale.
International companies have the chance to showcase their products and services to a diverse audience, creating potential partnerships and expanding their customer base.
By participating in this prestigious trade fair, you can gain valuable insights into international trends and market demands, positioning your business at the forefront of innovation.
B2B Opportunities
Now that you have a good understanding of the international reach of AUTOMECHANIKA KUALA LUMPUR, let's delve into the exciting B2B opportunities it offers.
This automotive trade fair provides a platform for industry professionals to network, collaborate, and explore potential business partnerships. With over 300 exhibitors from around the world showcasing their products and services, you'll have ample chances to connect with suppliers, manufacturers, distributors, and other key players in the automotive sector.
Whether you're looking to source new products or establish strategic alliances, AUTOMECHANIKA KUALA LUMPUR opens doors to endless possibilities. So gear up for productive meetings and fruitful negotiations as you navigate through this bustling event.
Showcasing Local Talent
Get ready to be amazed by the incredible talent that AUTOMECHANIKA KUALA LUMPUR showcases from the local community.
This automotive trade fair provides a platform for local talents in the industry to shine and display their skills. From skilled mechanics to creative car designers, you will witness firsthand the passion and dedication these individuals bring to their craft.
The exhibition offers a unique opportunity for these talented individuals to connect with potential clients and industry experts, creating valuable business opportunities.
By showcasing local talent, AUTOMECHANIKA KUALA LUMPUR not only supports the growth of the automotive industry but also promotes economic development within the region.
Alive With Renewed Sense of Vitality
As the curtains rose on the highly anticipated AUTOMECHANIKA KUALA LUMPUR event, the automotive industry came alive with a renewed sense of vitality within the expansive halls of the Kuala Lumpur Convention Centre. The atmosphere was charged with excitement, as exhibitors, industry leaders, and enthusiasts converged to witness and partake in this grand celebration of all things automotive. What unfolded over the course of the event was nothing short of remarkable – a symphony of innovation, collaboration, and growth that left an indelible mark on the industry landscape.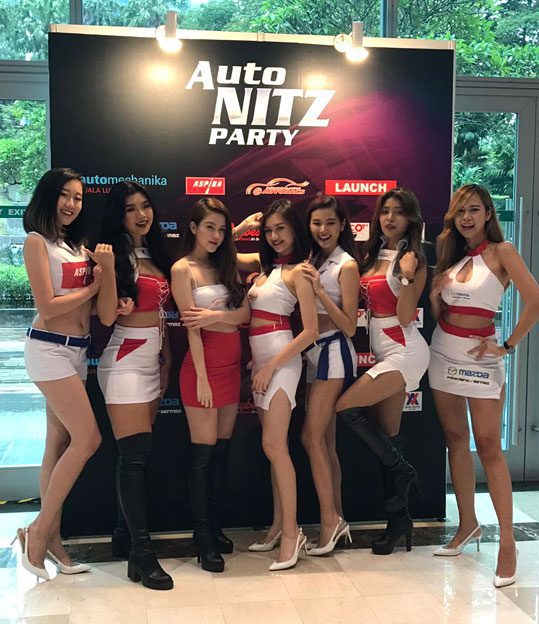 One of the most striking indicators of the event's success was the notable surge in exhibitor numbers, soaring by an impressive 13 percent from previous years. This significant rise bore testament to the fact that AUTOMECHANIKA KUALA LUMPUR had not only established itself as a cornerstone of the industry but had also become an unmissable platform for businesses to showcase their products and services. With booths adorned with the latest technological marvels, sleek automotive components, and cutting-edge solutions, the exhibition area was a visual spectacle that resonated with the event's overarching theme of advancement.
However, the true testament to AUTOMECHANIKA KUALA LUMPUR's growing influence was the staggering increase in visitor turnout – a remarkable 46 percent surge, resulting in an impressive 10,267 attendees. The event's magnetic pull reached far beyond the borders of Kuala Lumpur, with participants journeying from various corners of the region. This pronounced regional representation underscored the collective ambition for growth and development that permeated the event. As attendees embarked on a journey of discovery through the bustling aisles, they were met with a tapestry of opportunities, insights, and connections, all contributing to the symposium of ideas that embodied the event's spirit.
Strategic alliances and partnerships formed a vital thread in the fabric of AUTOMECHANIKA KUALA LUMPUR. Industry giants and visionary leaders seized the occasion to flex their prowess, displaying a diverse array of showcases, resources, and knowledge. This dynamic engagement reinforced the symbiotic relationship between these influential entities and the trade show itself. It was a strategic dance that not only elevated the status of the participants but also acted as a catalyst for the advancement of Malaysia's thriving automotive sector.
The event's impact rippled through the industry, generating discourse that transcended the confines of the convention centre. The corridors echoed with discussions on market trends, technological innovations, and sustainable practices. Workshops and seminars provided an intellectual playground where industry pioneers dissected challenges and charted new pathways for the future. From electric mobility solutions that promised to redefine transportation norms to eco-friendly manufacturing practices that aimed to reshape the industry's ecological footprint, the event offered a front-row seat to the unfolding revolution.
Final Thoughts
In conclusion, the return of AUTOMECHANIKA KUALA LUMPUR was nothing short of a resounding success, echoing far beyond the convention centre walls. With exhibitor numbers ascending to unprecedented heights and visitor turnout breaking records, the event marked a pivotal moment in the automotive industry's journey. More than a mere trade show, it was a convergence of minds, a nexus of innovation, and a testament to the collaborative spirit that fuels growth. As the automotive industry propels itself forward, events like AUTOMECHANIKA KUALA LUMPUR stand as beacons, illuminating the path towards a future defined by progress, partnership, and possibility.
You may visit the AUTOMECHANIKA KUALA LUMPUR website to learn more about the event.
Related posts: