10 Annual Major Exhibition Events in Malaysia
Each year, there are many exhibitions held in different areas in Malaysia. Here I would love to share with you 10 of the most famous exhibition events in Malaysia that being held annually. And most of the events are held in the KLCC (Kuala Lumpur Convention Centre) which happened to be the iconic convention centre that strategically located in the buzy city in Malaysia. You may already attended some of the events before but for those who never know of theirs existent, it can be a good information for them if they are interested in some of the events that being introduced below.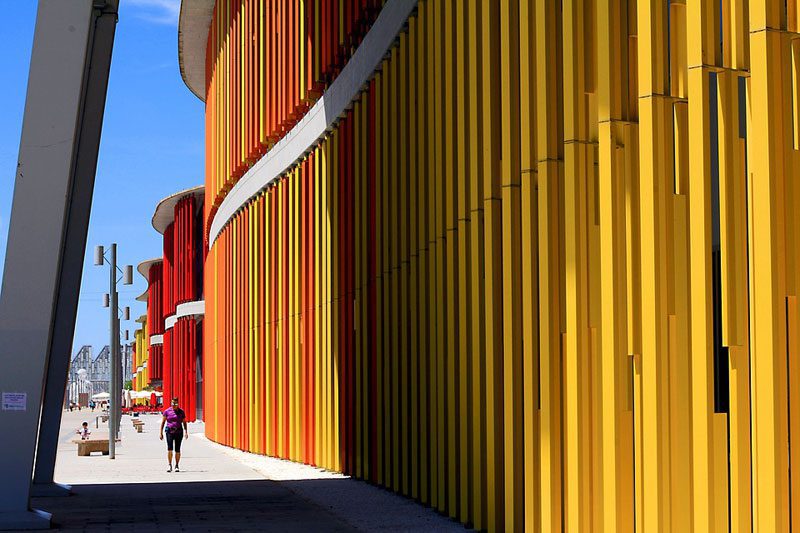 Mega Career Fair
This is the major careers fair mostly held in Kuala Kumpur in Malaysia. It brings all the major companies in the region to participate in this event so that those who are looking for a career can easily find the one that match their major. By attending the fair, a person can apply for a job from the company that he/she admires.
here are companies that took part in this event to offer internship and full-time work opportunities for all people who are looking to get hired.
Overall, it is an ideal event in Malaysia being organised for most of the people but from the previous feedbacks of those who been paid their visit to the fair, they found that it was lacked of opportunities for those in the arts, social sciences, and food & beverages field.
Also, some people noticed that even the event was great with a lot of company stands, but there are not many job opportunities for foreigners as most of the employers only hiring locals.
Hopefully everything is going to improve in next Mega Career Fair.
Website: careerfair.asia
Home DEC
The Home DEC fair is a fun and innovative event that aim to provide an improve living for all Malaysian. The fair will display a variety of products and services that are link to PERMANENT FIXTURES for home improvement.
The Home Dec fair can bring you the best of home product idea. There will be an assorment of exclusive home accessories from around the world that you won't find on the high street. Which inlcude of authentic and original French style home accessories.
There are also several categories of home accessories range from kitchen accessories table linen, tablecloths and provencal placemats & bread baskets. You will find an unbeatable collection of fabulous hand painted french pottery in the fair under tea & coffee, cookware & storage and tableware & sets.
Besides, the major home items also include of home theatre, bed, tables, chairs, sofas, bathroom accessories and many more.
Website: homedec.com.my
MATTA Fair
MATTA is stand for The Malaysian Association of Tour and Travel Agents. Every year, there will be a grand MATTA fair held in the main city of Malaysia, Kuala Lumpur.
The fair is become very popular for many years in Malaysia and it is the happening event for all people who are looking for great deal and astonishing bargains during the fair. For most people, they will not left with empty package as this is the he best time for them to get the promotion packages and deals for their holiday.
Its of utmost crucial for anyone to set their target first before sign up for any package. You need to know your destination, your planning, are you going to get the tour guide trip or you go backpacking. Once you have the idea in your mind, this will help you to clear up and ignore the others unwanted package so that you won't sign on impulse by getting a package that you not really want.
Website: matta.org.my
Malaysia eCommerce Expo (ME EXPO)
The expo is carry the objective to offer local and international e-commerce companies with great opportunity to develop and enhance their offline to online (O2O) strategy.
The areas of e-commerce that being covered in this expo are include of: marketing, social media, platforms, payment, logistics & delivery, customer service, product sourcing and many more.
There are going to have a lot of seminars, conferences, talks and forums held during the 3 days event. After you attend the event, you are going to gain a lot of knowledges and also information about e-commerce market, latest technologies, powerful platform to use and more!
Website: malaysiaecommerce.org.my
Malaysian International Furniture Fair
Malaysian International Furniture Fair (MIFF) is the largest furniture fair in Southeast Asia. Every year, it attracts thousands of people from around the world to come to visit the fair.
The fair is held every March of the year. The exhibition space taking for more than 100,000 square meters. As of now, there are over 500 furniture manufacturers and exporters presented. The showcasing products covered all types of furniture, relevant accessories, fitting and hardware.
Generally, the biggest portion of the deal are came from wooden furniture, which comprised as much as 80%. The requirement of the furnitures buy most of the buyers are the furnitures that being designed need to reflects the need for consumers. They have to be practical and innovative in design.
The MIFF exhibition prove to be a success event asn the showcase furniture are highly appeals to the lifestyle of both local and global consumers.
Website: miff.com.my
PIKOM PC Fair
There are many tech events in Malaysia being held every year. One that you can't miss is the PIKOM PC Fair. PIKOM (The National ICT Association of Malaysia) is an association representing the information and communications technology (ICT) industry in the region.
PIKOM is aggresively works to improve the IT business for its member companies and the PIKOM PC Fair is one of their vital events that aimed to promote and market ICT to all the IT consumers.
As a smart consumer, you can compare the prices from different booths when you patronised the PC Fair and you can always get cheaper price for the product that you want if you do your due diligent.
If you happen to look for a new laptop/PC/smartphone for your own use, then for sure it doesn't hurt for you to go into the fair and check them out.
People said most of the booth are actually operated by the same suppliers and sellers from Low Yat Plaza. But anyway, you will still get a slightly better deal from PC Fair.
Website: pikom.org.my
Bookfest Malaysia
The Malaysia Bookfest is an exhibition that organized by Popular Bookstore which is the top bookstore in Malaysia. The fair normally is held during school holiday where most of the children are free and can enjoy themselves while strolling in the bookfest.
The exhibition space been expanding from year to year. There are about 160,000 square feet of exhibition area for the bookfest to take place in general. You can get almost any title of the book that you are looking for and you may even get those books that you never think they will appear in the fair.
The fair will also invited some renowned authors to have seminars and talks to their readers. You should never miss the bookfest if you are a book or magazine lovers.
Besides, you can also find a lot of stationery being displayed and sell in the fair.
Website: bookfestmalaysia.com
Malaysia Gift Fair (KLIGP)
Malaysia Gifts Fair is a great exhibition platform in Malaysia for gift suppliers to introduce their new product and services to consumers. This is a very effective way for them to gather new prospects and attaining new businesses.
Visitors and purchasers are welcome to the fair to take advantage of the assortment gifts that being displayed. The exhibition can give idea for visitors if they are in search for corporate gifts and some practical gifts to give way for their special event.
KLIGP will features the a lot of premium gifts which comprise of acrylic products, apparel & garment, bag & luggage, ceramic products, crystal products, cutleries, desktop accessories, embroidery services, glass wares, greeting cards, handicrafts, IT & electronic products, jewelries, laser engraving services, leather products, novelties, office accessories, packaging, paper products, pewter products, porcelain products, printing services, school suppliers, souvenirs, stationeries, timepieces, trend merchandise, toys & games, watches and clocks, wooden products and writing instruments.
Website: kligp.com.my
Wedding Fair
Most of the wedding boutique love to held their wedding exhibition at Mid Valley. There is no different for KLPJ Wedding Fair. Every year there will be at least one fair that is taking place in Mid Valley for the exhibitors.
For wedding boutiques, they need to have strong creative background and interest in art, interiors, history and fashion. They can therefore envisage many different ideas and concepts and think of ways to make venues and ideas fit and work for people.
As a visitor, you will need ot be a bargain-hunter and enjoy the "hunt" of finding perfect things for the right price. This is a key skill when couples are working to a tight budget but don't want to compromise on style or quality. Consumers can go the extra mile which is so important when planning for their wedding.
The important thing for most exhibitors are to give brides confidence in you and your ability as a person. If customers feel confident in you, they are far more likely to trust you and believe that you'll do all you can for them and to achieve their wishes.
Therefore, in a wedding fair, an exhibitor always have to be understanding too as this is one of the biggest days of their life and they are potentially spending a lot of money, so they need to feel like they are in good, trustworthy hands!
Website: klpj.com.my
TCE Baby Expo
You can see a lot of baby events in Malaysia. Among the baby event that is very popular is the TCE Baby Expo. This baby expo is supported by some of the industry's biggest names including Aprica, BabyBjorn, Bio-Oil, Butt Naked Baby, Combi, Dr Brown, Drypers, Enfagrow A+, Enfamama A+, Early Learning Centre (ELC by Mothercare), Friso® Gold, Gerber, Graco, Hauck, Heinz, Huggies®, Maclaren, MAM, MamyPoko, Maxi-Cosi, Medela, Mothercare, Motorola, Peg Perego, Philips AVENT, Pureen, Putto's Angel Magic, Quinny, Stephen Joseph, Tommee Tippee, and over 700 brands to this industry
You can find a lot of ideas for what to buy for your baby when you are visiting a baby fair. For many parents, the first priority items that they are looking for would be the diapers. Pampers seem to be the brand most parents are searching for.
Some expectant mom may start to buy bay items very early. This is not a bad idea at all to buy earlier cause when your belly is getting bigger and bigger, you will be very lazy, having little energy to walk, and you might having no mood to do the shopping anymore. Also, buy earlier will not make you feel spend out of money when you get lot of baby things to buy in last minute.
Anyway, it is good for expo to spare extra seats for pregnant women to relax. There are time that when I was in an baby expo, I saw most of the chairs are being occupied by men.
Website: tcebaby.com.my