Going to a convention centre can be an exciting experience, transforming you into a world of possibility and innovation. It's like stepping through the looking glass – everything is new, fresh and full of potential.
But what makes the perfect exhibition convention centre? Location, design, amenities, cost, flexibility, catering options, security measures and customer service are all important factors to consider when selecting a venue for your event or gathering.
With careful thought and consideration given to each of these aspects, you can ensure that your event will be one that people remember long after it's over.
Location
Choosing the right location for your event is key to its success. When it comes to selecting a venue, consider the size of your event and the types of attendees coming. Do you need a large space or something more intimate?
Look for venues with features such as easy access to public transportation, plenty of parking, and nearby lodging. Consider how the architecture of the building can help create an atmosphere that will make guests feel comfortable and welcome. Also, think about what amenities are available nearby that can enhance your event—from restaurants to shopping centers or other attractions.
Taking all these factors into consideration will ensure that you find a spot perfect for your exhibition convention centre.
A well-designed space is essential too; colors, textures, furniture arrangements all add to creating an inviting atmosphere. Creating a space conducive for interaction between attendees is critical in making sure everyone has a positive experience at the event.
Having enough room in any given area allows people to move around freely without feeling crowded and overwhelmed by their surroundings. The layout should be thoughtfully planned out so there's enough room to accommodate everyone while also allowing vendors and sponsors ample opportunity to showcase their products or services without competing with each other for attention.
Design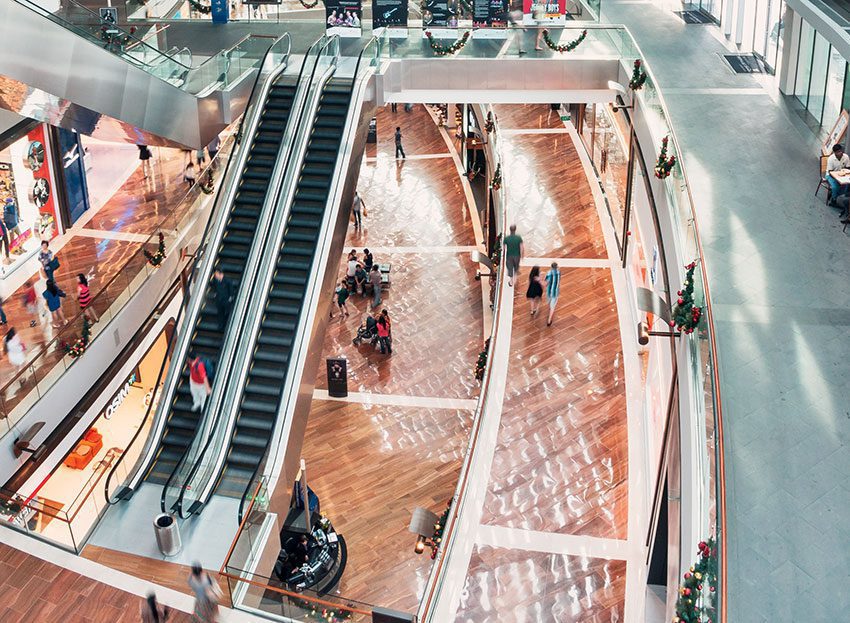 You'll want to consider the design of your exhibition centre carefully, as it can have a major impact on its success. You may want to employ an experienced interior designer who can help you create a space that is inviting and unique, while also providing ample areas for displaying products or services. Working with a qualified professional will give you access to creative solutions such as lighting and sound systems that can help make your event stand out from the crowd.
Consider including features like comfortable seating, plenty of natural light, and space to move around freely in order to make your visitors feel welcome and relaxed. Additionally, having dedicated areas for coffee breaks or networking activities can be beneficial for increasing customer engagement and satisfaction. With careful consideration of these design elements, you can ensure that your exhibition centre provides a memorable experience for all attendees.
These thoughtful design decisions will set the stage for even more positive experiences by offering amenities like free Wi-Fi access or charging stations throughout the venue.
Amenities
Offering amenities such as free Wi-Fi and charging stations throughout your venue will ensure a smooth experience for visitors, creating an atmosphere that's sure to leave a lasting impression.
Amenities can also include:
Comfort – seating areas, temperature control, and access to food and drinks
Furniture – chairs, benches, sofas
Refreshments – water fountains or vending machines
Convenience – wayfinding systems, restrooms, coat check
Navigation – maps or signage to help visitors find their way around the space quickly and easily
Facilities – providing clean and accessible restrooms is essential for any exhibition center
Ensuring these elements are available in your convention center will not only improve the visitor experience but also contribute to the overall success of the event.
Cost
When it comes to cost, you'll want to consider your budget and options carefully—it can be the difference between a successful event and one that falls flat. Look for ways to save money while still ensuring your guests have everything they need.
For example, many exhibition convention centers offer discounts on food and drinks as part of their package deals. Additionally, many exhibit centers also provide discounts on audio-visual equipment rentals or discounted room rates for overnight guests. When choosing a venue, make sure you understand exactly what's included in the price so that you know how much you're getting for your money.
Taking these steps will help ensure that you stay within budget while still providing all necessary amenities for your event. Finding an exhibition convention center that offers flexibility is just as important as finding one with reasonable costs.
Many centers offer different packages depending on how long your event needs to run or what services are required during the course of the event. Some may even allow you to customize certain aspects such as catering or decorations if needed, giving you more control over final expenses. Being able to adjust elements like this allows for greater freedom when selecting a venue and gives peace of mind knowing that all facets of the experience will fit within your budget.
Flexibility
Having the option to customize certain aspects of your event is key to creating an unforgettable experience without compromising on cost. Flexibility is essential when it comes to planning a successful exhibition or convention center.
You should be able to adjust the layout of the space for different events, maximizing attendance and flow. You should also be able to add additional features as needed, such as extra electrical outlets or interactive displays.
Having access to support staff that can quickly respond and makes changes if anything goes wrong during an event is crucial. This kind of adaptability allows you to keep costs down while still delivering a memorable, high-quality experience for your guests.
Technology
You're sure to impress your guests with the latest technology when it comes to hosting an event, allowing you to create a one-of-a-kind experience without breaking the bank.
From high resolution projectors and sound systems capable of filling large spaces with crystal clear audio to interactive presentation software and HD video conferencing, modern technology can take your event from good to great.
Event planners will appreciate the ease of use of these new technologies, which can be quickly set up and used in any size venue or exhibition space.
With cutting edge tech at hand, a perfect convention center is within reach – making for a truly unforgettable experience for both attendees and organizers alike.
Event Management
Making sure your event runs smoothly requires the right event management, so you're guaranteed an unforgettable experience for all involved.
When planning a perfect exhibition convention centre, it's essential to include a comprehensive event management strategy. This should include all aspects of running the event such as staffing and security needs, vendor contracts and budgeting, marketing and registration plans.
Event planners should also be familiar with local laws and regulations that may apply to their events. A well-executed plan ensures that the entire event runs seamlessly from start to finish.
Furthermore, hiring experienced professionals who understand what it takes to make an exhibition convention centre successful will help create a memorable experience for everyone involved. With careful planning and preparation, you can ensure that your guests have an amazing time at your perfect exhibition convention centre.
Catering
Now that the event management is taken care of, it's time to focus on catering.
Your exhibition convention centre should partner with a reputable catering service to ensure that your guests have an enjoyable and memorable experience. Quality food and beverages can make or break any event, and partnering with the right caterer will guarantee your guests are satisfied.
The caterer should be able to provide a wide variety of options for all dietary restrictions while still offering a unique selection of meals that are both delicious and visually appealing. Furthermore, the caterer should be able to handle everything from setup to cleanup so you can focus on other important aspects of the event.
When done right, catering can turn any ordinary event into an extraordinary one; ensuring that your guests leave feeling happy and satiated.
Security
Ensuring the safety of your guests is vital, so you'll want to have appropriate security measures in place. A perfect exhibition convention center should have:
Security personnel:
Professional and experienced guards on site
Trained personnel to handle any emergency situations
Technology:
Video surveillance systems that are linked to a central control room for monitoring
Access control systems that use biometric scanners or keycards for secure entry and exit points
Customer Service
Providing great customer service is essential for a successful event, doesn't it? A perfect exhibition centre should prioritize the comfort and satisfaction of its guests by having a knowledgeable and friendly staff that is willing to answer any questions or provide help.
This can be done by having an efficient information desk in a central position within the building, with signs directing visitors to it. Furthermore, employees should be available throughout the space to assist customers if they are lost or have any other issues.
Online customer service should also be easily accessible in case there are any queries before the event begins. These measures ensure that all guests feel welcome at the convention centre and have their needs met.
To make sure this is achieved, it would be wise for the venue to consider providing training on customer service prior to each event.
Parking
You'll want to ensure a stress-free experience for your guests by providing easy and convenient parking. To do this, the ideal exhibition convention center should have:
Ample parking space – enough to accommodate all attendees without feeling crowded or cramped.
Easy directions – clear signs and directions that help guide people easily from their cars to the event they're attending.
Accessible entry and exits – with wide lanes that allow large vehicles like tour buses or RVs to safely enter and exit the premises.
Security personnel – to make sure guests feel safe when entering and leaving the convention center grounds.
Valet services – for those who don't want to deal with finding a place to park themselves, valet services can be provided so they can enjoy hassle-free parking experiences.
Providing these features will not only make it easier for your guests, but it'll also contribute positively to their overall experience at your exhibition convention center.
A well-thought-out parking strategy will go a long way in ensuring that visitors have an enjoyable time during their stay at your facility.
Conclusion
You need the perfect exhibition convention centre to make your event a success. It has to tick all the boxes and provide you with everything you need.
With the right location, design, amenities, cost, flexibility, catering, security, and customer service – it's possible. You don't have to settle for anything less than spectacular.
And when it comes to parking? Forget about it. Your guests will be amazed by how much room there is – more space than they could have ever imagined.
A perfect exhibition convention centre doesn't just happen – it takes meticulous planning and attention to detail to create something truly extraordinary.
So go ahead and make your event one that will never be forgotten.